Updated November 17, 2023
From the best clam chowders in the Pacific Northwest to one of the most vibrant marketplaces in the country, the restaurants in Seattle offer a multifaceted food scene that satisfies even the most discerning tastes.
My list of the best places to eat in Seattle includes a top-notch steakhouse in town as well as one of the most authentic French bakeries outside of Paris. I'll also guide you to sample some of the best clam chowders in the city and let you be the judge to decide who should own the top spot. From sushi to burgers, ramen to tapas, escargots to tostados, I will take you to an exciting journey savoring the most memorable local flavors as well as cultural dining experience.
Most of the restaurants recommended are in the Seattle/Bellevue areas and are moderately priced. However, there are a few places that you can splurge a little for a special occasion or a romantic date night. My list is divided into the following categories:
Table of Contents
Seafood and Chowder in Seattle
Wally's Chowder House
Hours: Mon – Thu 11am – 8:30pm; Fri – Sat 11am – 9pm; Sun 11am – 8pm
Asking locals which restaurant has the best clam chowder in Seattle here is like asking Chicagoans which pizzeria has the best deep-dish pizza. There probably will never be a consensus. Anyway, many locals and tourists alike will probably tell you it's Pike Place Chowder. Some will say it's Duke.
For me, the best clam chowder in Seattle can only be found in Wally's Chowder House — which is located in the charming city of Des Moines. This is often where I go immediately upon my arrival as Wally's is only a 20-minute drive to the south of Sea-Tac.
The few times I was there, Wally's clam chowder was rather thick, creamy, slightly but not overly peppery, and was amazingly rich in flavor. Just one spoonful of the chowder will convince you that THIS is it! The most remarkable difference between Wally's and the rest of the other players was that the soup was filled with many LARGE pieces of clams.
Pike Place Chowder
Hours: Daily 11am – 5pm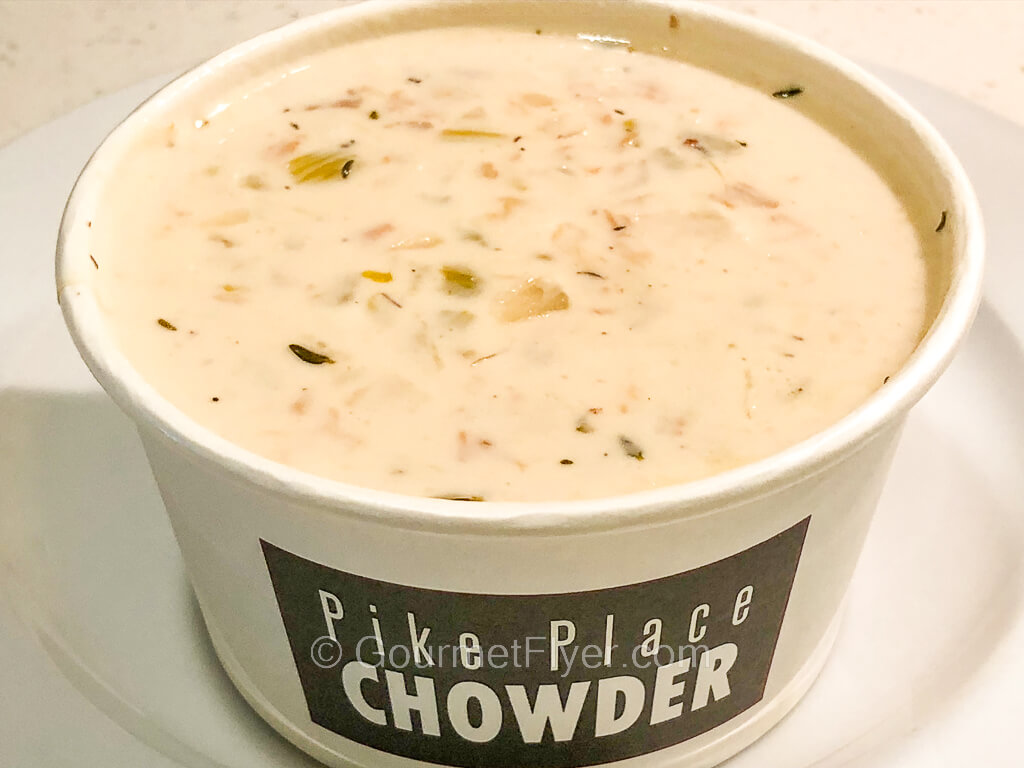 Pike Place Chowder could arguably have the best clam chowder in the Seattle area. At least it is the most popular. Lines form down the street and around the block, even on cold and rainy days.
Their New England clam chowder is smooth and creamy and carries a strong hint of bacon flavor. I actually like their Manhattan version better which is made with a rich tomato-based broth.
Seating is very limited at the Pike Place Market (Post Alley) location, and it is a good idea to purchase takeout. That's what I do when I stay in a hotel that is nearby.
So, does Pike Place have the clam chowder? Well, I'll let you be the judge. But you really can't tell for sure until you've made that trip to Des Moines south of SeaTac Airport and check out Wally's Chowder House.
Luke's Lobster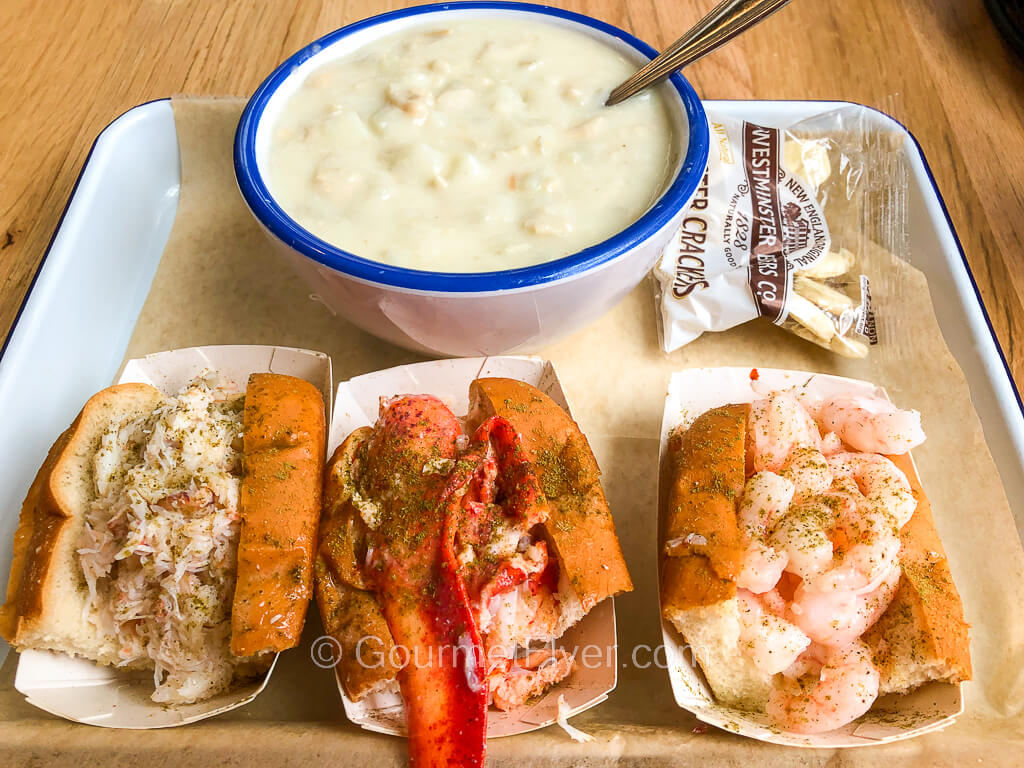 Luke is another player in the clam chowder and seafood roll space in Pike Place Market. Their clam chowder is good, but not as rich and flavorful as some of its competitors. However, their seafood rolls are one of the best in the business. Luke is famous for their Maine-style lobster roll, Jonah crab roll, and shrimp roll served with lemon butter and secret house seasonings in a toasted split-top bun.
Each roll comes in two sizes – 4 ounce or 6 ounce. If you are like me and can't decide what to get, then go with the Trio Combo which features a mini two-ounce version of each roll. Add a bowl of clam chowder to make it a hearty combo!
Ivar's Acres of Clams
Hours: Daily 11am – 9pm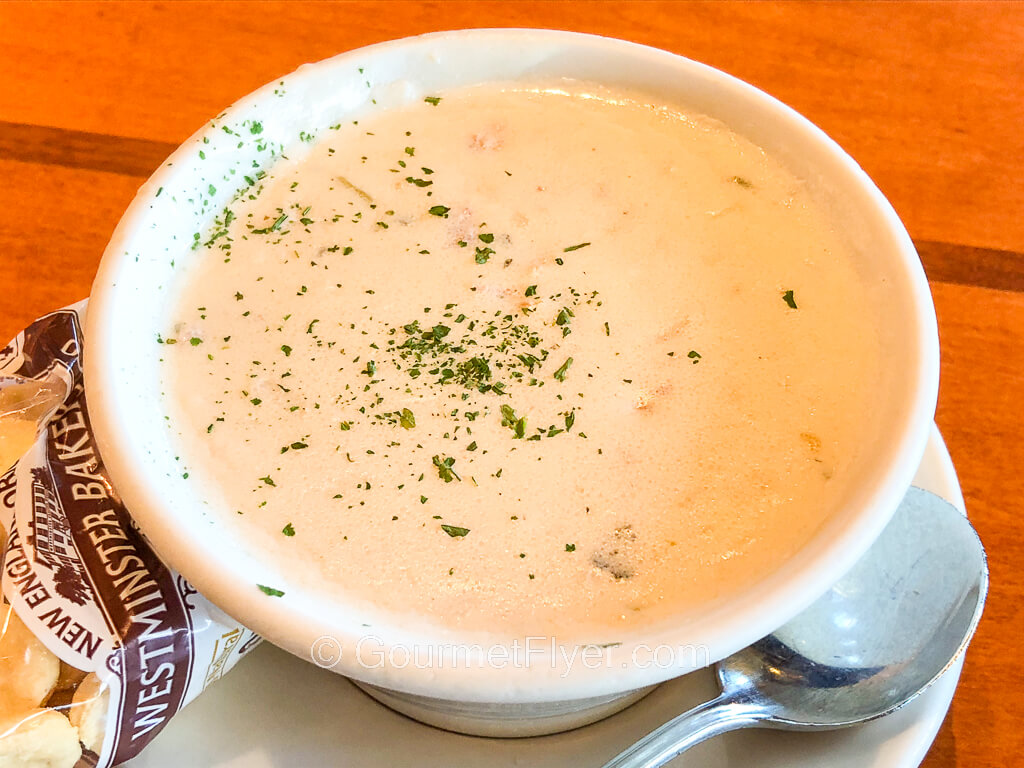 Ivar Haglund opened an aquarium and a fish bar right here at Pier 54 back in August 1938. His fish and chips and clam chowder quickly became famous, and most patrons went there to eat rather than to visit his aquarium. Ivar soon began to focus his energy on serving the best seafood and chowders and donated his aquarium to the Stanley Park Aquarium in Vancouver. His great business sense paid off and Ivar's has become one of the most iconic places to eat on the Seattle Waterfront.
I find Ivar's clam chowder smooth and creamy, with a strong hint of celery and a slightly peppery flavor. However, it does not have the loads of clam meat and potatoes that you will find in some other places. But your clam chowder sampling tour is incomplete without a bowl of the famed soup from Ivar's. So, I'll let you go there and be the judge. Their original fish and chips are still household favorites, as well as their halibut version. Another local foodies' recommendation is their fresh Manila clams – aka Acres of Clams.
Duke's Seafood
Hours vary by locations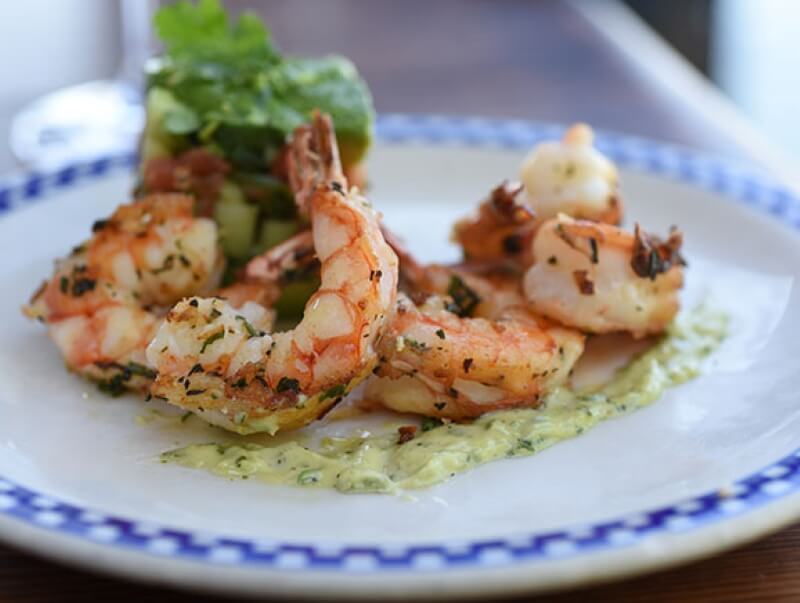 Duke's Seafood is another player in the Seattle seafood scene that claims to have the best clam chowder. I've tried it and it is indeed very rich and flavorful. If you don't know which of their chowders to order, get the chowder sampler where you can get a small dinghy of each of their four famous creations.
Their fish tacos are great for lunch, as well as their varieties of seafood salads. For diner, I like their halibut and they have two heavenly versions: Dungeness crab stuffed, or Macadamia nut crusted. Both are amazing!
They have 7 locations in the city. Check out their website for the location nearest you.
Market Grill
Hours: Breakfast Mon – Fri: 8am – 10am
Lunch Mon – Sat: 10am–5pm; Sun: 10am – 4pm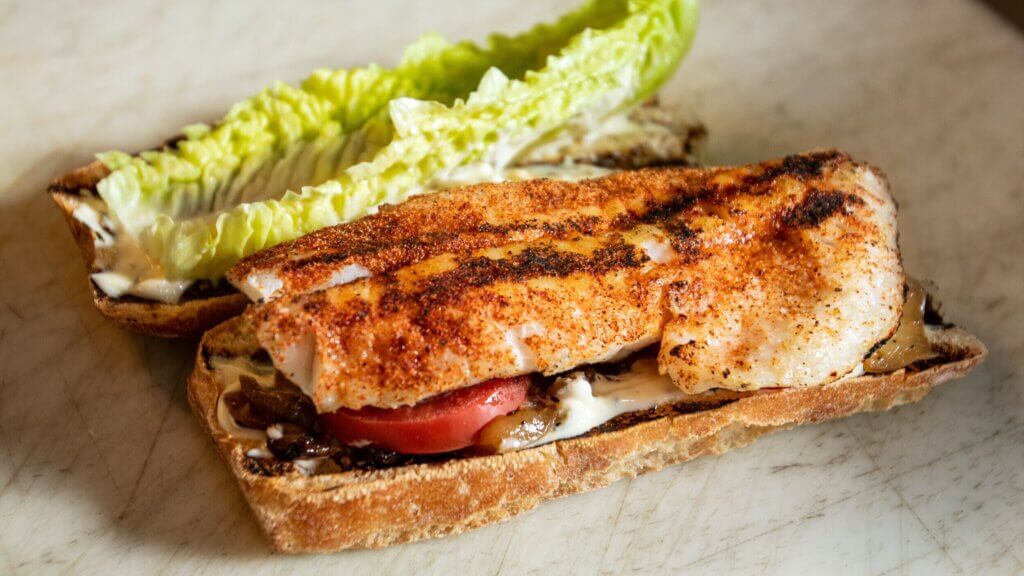 It is a small and cozy place inside the Pike Place Market on the ground floor. Here is another great place to eat in Seattle that has one of the best clam chowders in town. Their blackened salmon sandwich is legendary and is a must-try. My personal favorite though is the Alaskan halibut.
There are only limited counter seating and outdoor patio seating, so ordering online in advance for to go is a great option and is what I always do.
Pike Place Market Tasting Tour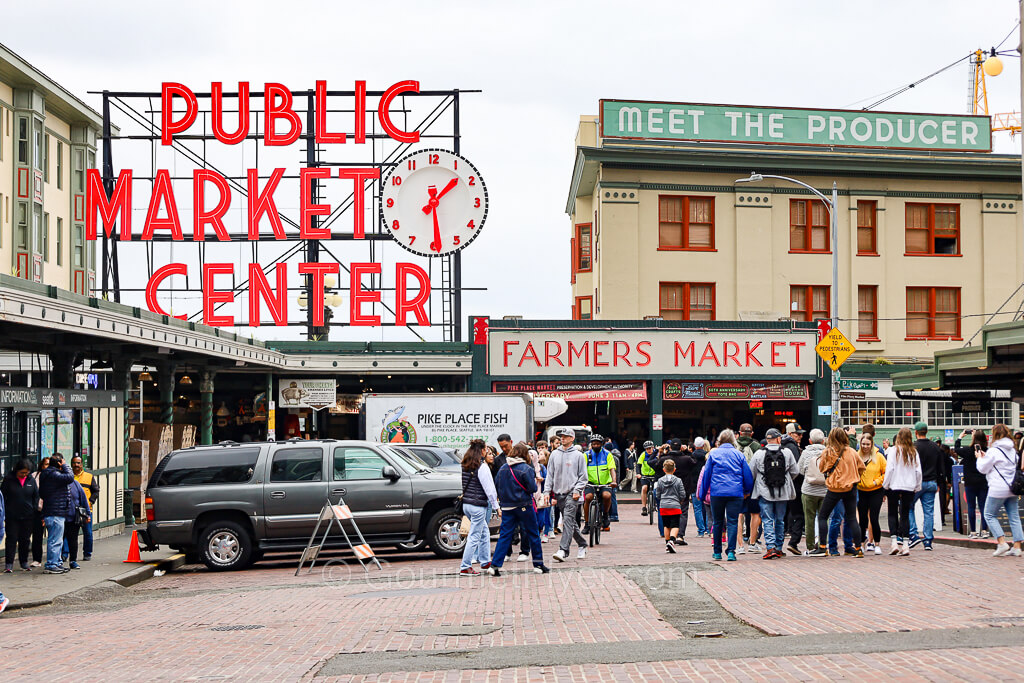 The Pike Place Market has no shortage of the most delicious seafood and chowder, but choosing where to go and what to eat can be challenging for some. Moreover, it could get expensive if you purchase a lot of food from many different eateries yourself. A great alternative is to join a tasting tour. An added bonus is that you will also discover the history of the market and pick up many cooking ideas and shopping tips along the way.
The Pike Place Market Tasting Tour is the original food and cultural tour and is fully licensed by the Preservation and Development Authority (PDA) to operate in the Historical District. This is a small group tour which facilitates personalized service in an interactive setting. The actual eateries that you'll visit could vary by the time of the day as well as season. Usually there will be at least 8 tastings which typically include clam chowder, locally sourced fish fry, freshly baked pastries, smoked salmon from the famous fishmonger who throws the fish, freshly made Greek yogurt, Italian gelato, and more!
European Cuisines in Seattle
Maximilien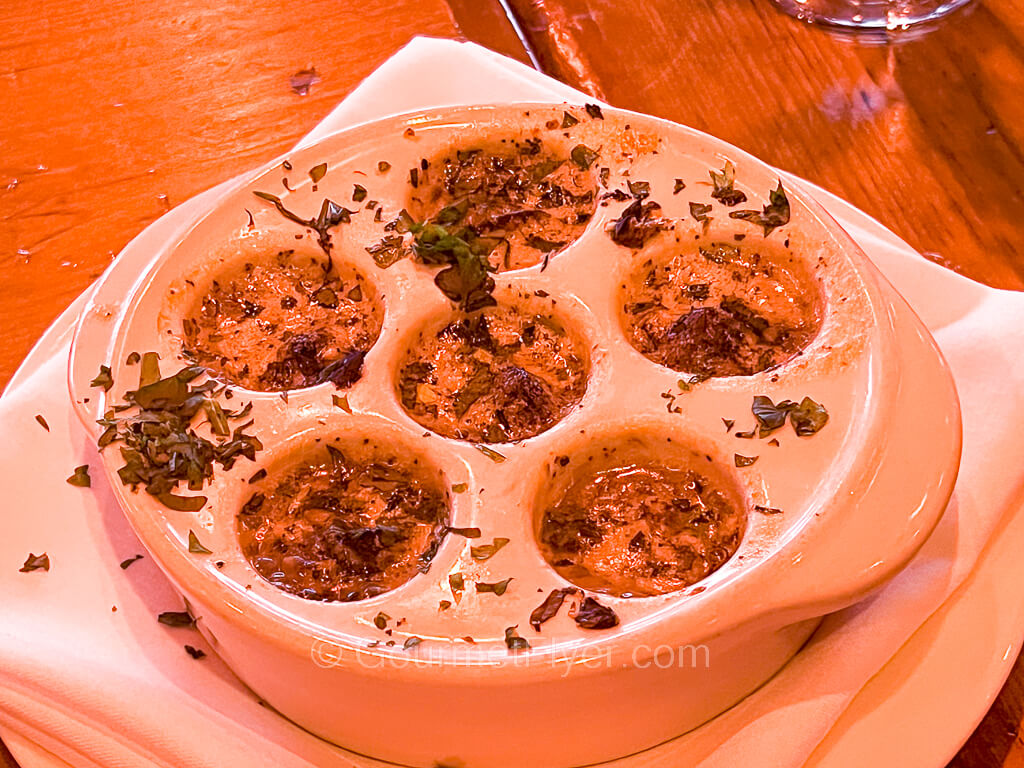 Maximilien is an upscale French restaurant located in the heart of Seattle's Pike Place Market with a Parisian bistro atmosphere, romantic vibes, and breathtaking views. It is sort of hidden and could be hard to find. From the Pike Street entrance, go past the large fish monger store and from there, look for the restaurant's neon signs.
For starters, I highly recommend getting their escargots baked in a rich garlic and parsley butter. Pair it up with a bowl of authentic French onion soup. For the main course, my wife had a 16-ounce tomahawk pork chop which was cooked perfectly medium well with a light pink center. I had duck confit, and the meat was tender and flavorful. They are both delicious. For seafood, Alaskan halibut and king salmon are both local favorites. For dessert, get their famous crème brûlée for sure!
Café Champagne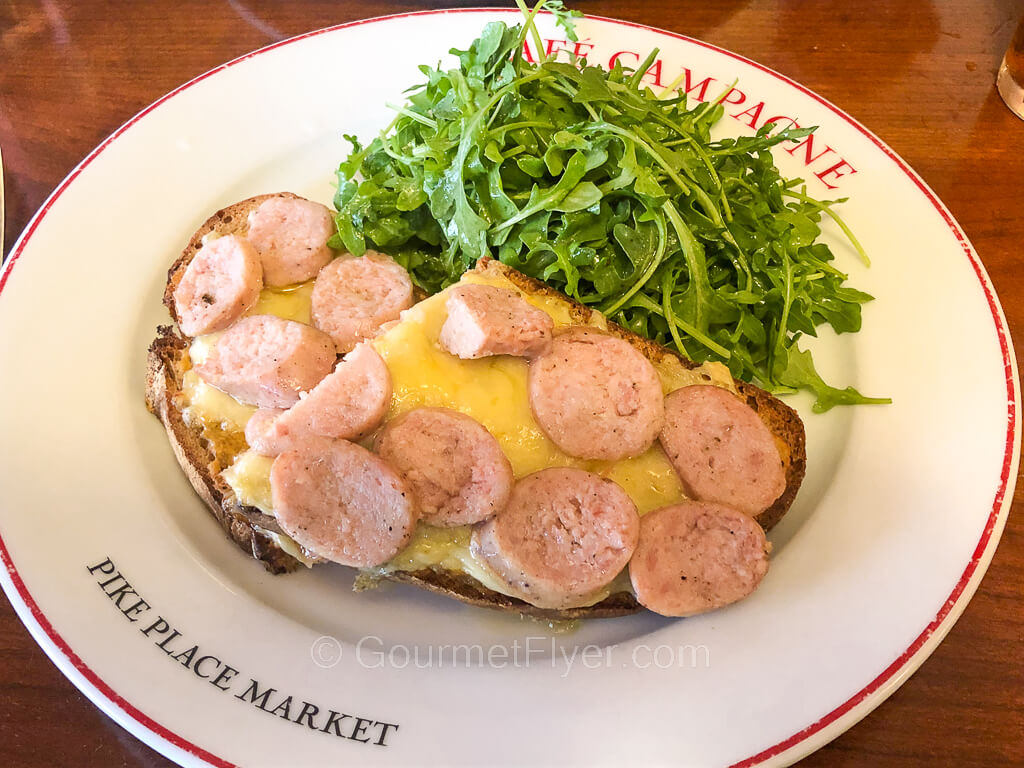 In the midst of the bustling Post Alley in the heart of Pike Place is a Parisian bistro that takes you to the streets of Paris. Its décor is classically French; the vibes are casual and family friendly. The volume of French pop music in the background is just perfect – loud enough to create a Parisian atmosphere, but soft enough that it is not overwhelming.
Their menu is full of traditional French favorites as one would expect. The lunch menu offers a selection of quiches which are always local favorites. The quiche du jour on the day we visited was red peppers, zucchini, and white onions which was delicious and rich in flavor even though it was vegetarian. I had a chicken and pork sausage tartine (an open faced sandwich) and it was wonderful. Slices of sausage sit atop a bed of melted cheese and seasoned with a strong Dijon mustard is served on a toasted peasant loaf.
Their most popular traditional French dinner favorites are beef Bourguignon and duck confit. Steak frites are also one of their signature dishes. For desserts, be sure to try their crème brûlée.
Piroshky Piroshky
A piroshky is an Eastern European turnover sandwich which can be roughly translated as a "hand pie". It is a handheld pastry so it's perfect for snacking while touring the marketplace. My wife's favorite is chicken curry and rice which is mildly spicy (above left).
I love their beef and onion which is loaded with plenty of ground beef mixed in a rich sauce (above right, with one of its flaps flipped open to display the filling). Another savory version that we both like is potato and mushroom which is delicious and also vegan friendly. Their signature sweet pie is Moscow Roll, which is somewhat like a thick vanilla custard wrapped in a slightly sweet and fluffy bread-like crust.
This has been an immensely popular bakery in Pike Place since 1992 and the long line stretches all the way down the block most times. Whether this is your first trip or your tenth trip, your journey is incomplete without a visit to Piroshky Piroshky, which has become one of the most iconic places to eat in Seattle.
The Pink Door
Hours: Lunch Tue – Sat 11:30am – 4:30pm
Dinner Tue – Sat 5pm – 10pm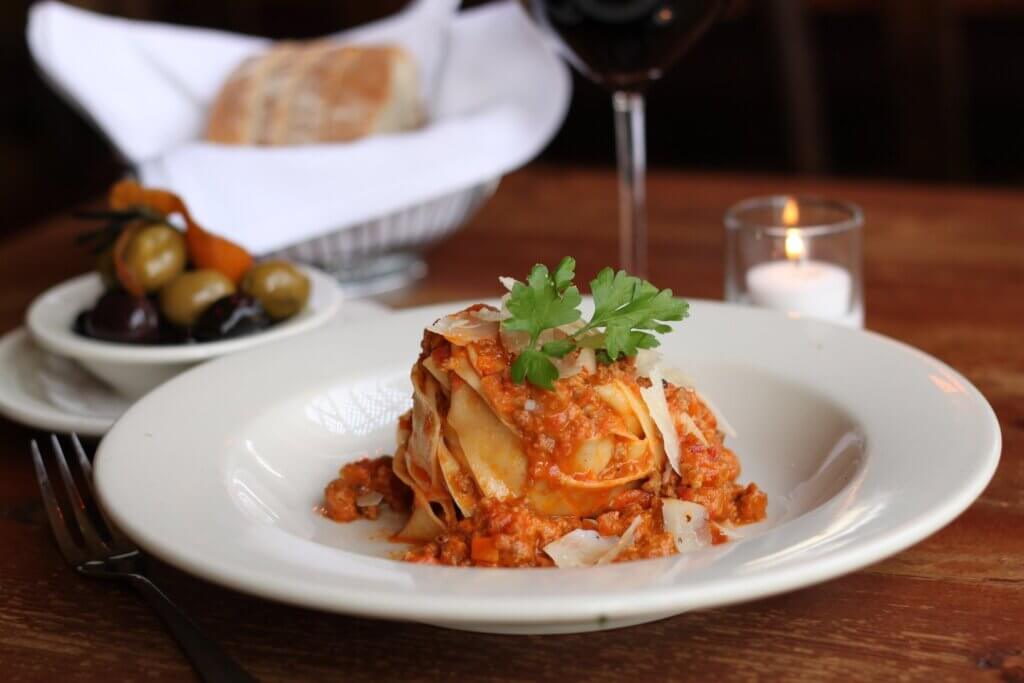 Just steps away from the center of the Pike Place Market is a local gem and a great place to eat Italian food in Seattle. As the name of the restaurant suggests, look for a pink door as you walk down Post Alley. Once inside you'll find the restaurant illuminated in a somewhat whimsical pink décor. There is live jazz music in most evenings. The place is upscale and prices are moderately high.
The menu offers classic Italian pasta dishes such as lasagna, spaghetti with meatballs, and pappardelle with ragu Bolognese. Since you are right at the Seattle waterfront, expect a large selection of fresh seafood as well. Clams and mussels are always the locals' favorites. You may also like to try their linguini with clams in a white wine sauce.
La Vita E Bella
Hours: Lunch Mon – Fri 11:30am – 2:30pm;
Dinner Mon – Sat 5pm – 10pm
La Vita E Bella is a locally owned and operated Italian restaurant. They serve some of the best and most authentic Italian foods that I've had in the Pacific Northwest. The restaurant is cozy and intimate and is great for a romantic date night.
For apps, get their bruschetta, which are always freshly made and delicious.
Their pasta dishes are all amazing. I love their lasagna, which is made with a rich and delicious tomato meat sauce and layered with béchamel and fresh pasta.
For meats, go with the Pollo Piccata – chicken breast with lemon, capers, and mushrooms.
Food is high quality. Prices are moderate and reasonable.
Castilla
Hours: Sun – Thu 11:30am – 10pm; Fri – Sat 11:30am – 11pm
Castilla is an authentic Spanish tapa restaurant located in Bellevue Square. As the name implies, they specialize in cuisines that originate from the Castilla region of Spain.
The tapas menu is quite extensive, and there are over 40 small plates to choose from. My favorites are the croquetas. Get either the truffle mushroom or the ham & Manchego cheese. Or just order both of them. You can't go wrong.
My other favorites are patatas bravas, bacon wrapped dates, and bacon wrapped shrimps. The restaurant has a rustic décor, and the atmosphere is casual and family oriented. Prices are moderate to moderately high. Curbside takeout is available.
Le Panier French Bakery
Hours: Daily 7am – 5pm
It is so delightful to find an authentic Parisian bakery like Le Panier French Bakery in the heart of Seattle. The line is always super long, and it goes down the street and sometimes wraps around the block. But local and tourists alike know that the pastries are so good that they are indeed worth standing in line for.
They have a large selection of croissants, more than you'll see in most places. I always go with the plain butter croissant, or with the apricot if I want something sweet.
Sometimes the problem is deciding what I want. There are so many yummy pastries that sometimes I wish I could just have one of each. My top favorites are their Éclair Pistache and Napoléon, which taste just like those from the streets of Paris.
There is no dine-in area, and it is takeout only.
Red Cow
Hours: Daily 4pm – 10pm
Red Cow is part of the famous Ethan Stowell's Restaurant (ESR) Group. It is located in the picturesque Madrona neighborhood. This is a classic French brasserie well-known for their steak frites.
There are several cuts of beef on their menu and my favorite is the St Helens Contre Filet (NY Strip). The filet mignon is another very popular choice. Steaks are served with pommes frites (French fries) of course. It also comes with a choice of béarnaise, maître d'hotel Butter, red wine reduction, horseradish cream, or green peppercorn sauce.
The place is upscale, and prices are on the higher end. But the ESR's reputation ensures an enjoyable fine dining experience.
Asian Places to Eat in Seattle
Momosan
Hours: Wed – Fri: 5pm – 9pm; Sat – Sun: 11:30am – 9pm
Closed Mon – Tue (as of this writing)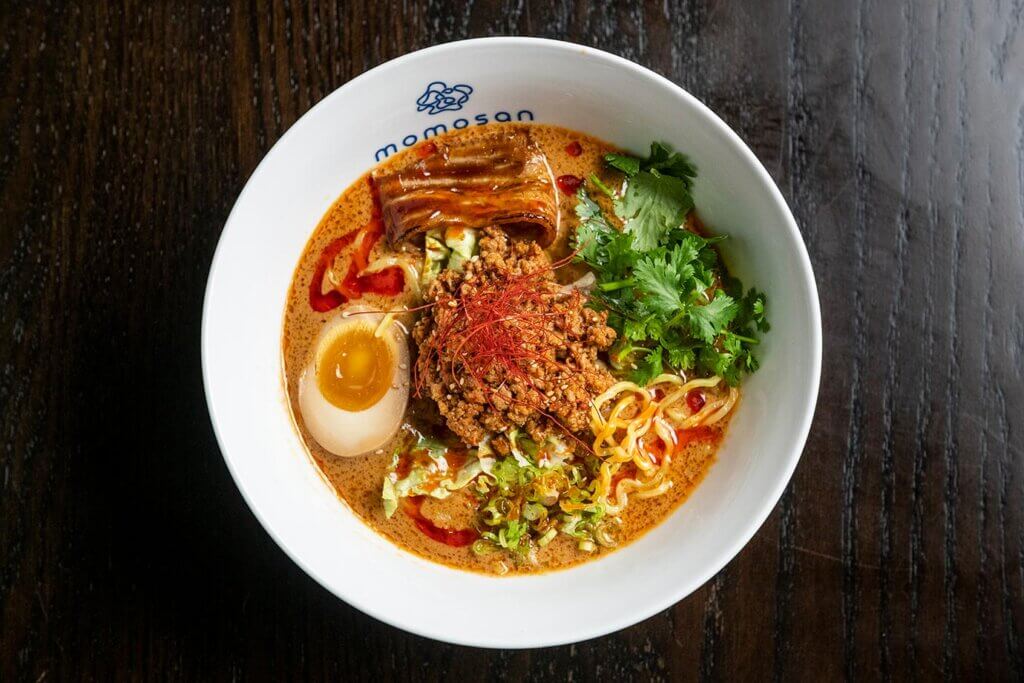 If you love ramen, Momosan is a must-go restaurant in Seattle. Even if you don't love ramen, just go and you will fall in love with it afterwards.
A creation of famed Iron Chef Masaharu Morimoto, Momosan served a good selection of very refined and delicious ramens that rival even some of the best in Japan. The Tonkotsu is just as classical as it is, served with a rick pork bone broth and chashu.
Tsukemen is a completely different dimension of ramen, and it is not available in many places. Tsukemen is often known as the "dipping ramen" where the noodles are served on the side and dipped into a very rich and gravy-like broth before eating.
My personal favorite is the spicy tan tan mein. Somewhat sweet and spicy and with a nice kick of heat, this bowl of ramen hits the spot for me. It is served in a spicy sesame broth and topped with miso ground pork, scallions, and cilantro.
Isarn Thai Soul Kitchen
Hours vary by location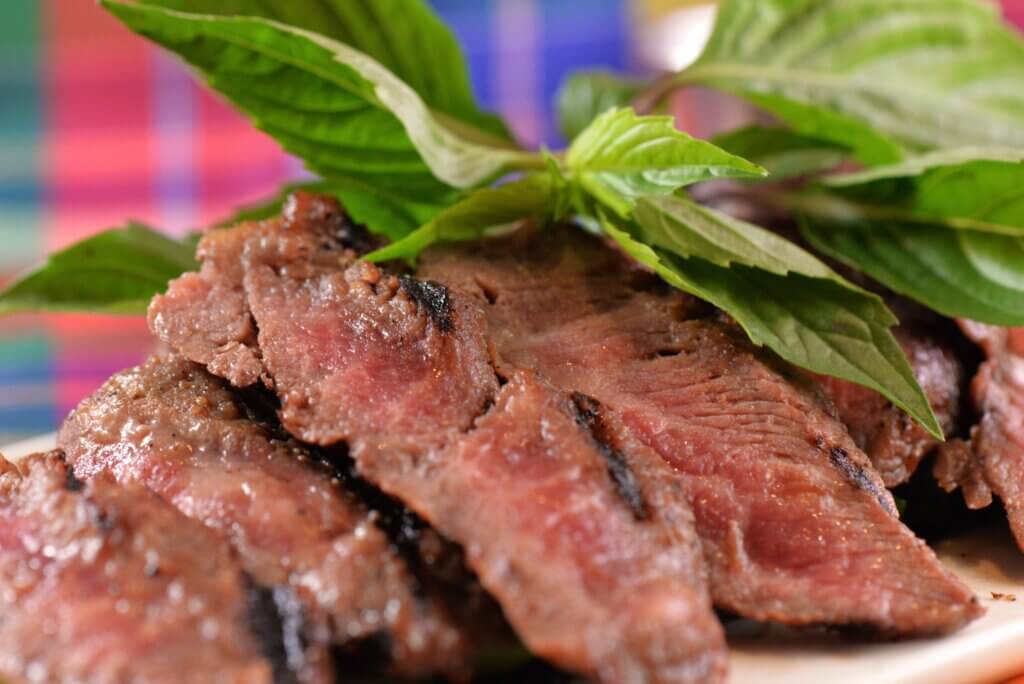 Isarn Thai Soul Kitchen serves amazing Thai cuisines with a street food flavor and focus. For apps, I love their lemongrass wings. Another local favorite is the lettuce wraps which are great for sharing.
For entrées, they are well-known for their Hat Yai fried chicken which is a popular street dish found all over the streets of Bangkok. The chicken is topped with lots of fried garlic and shallot which make the dish very aromatic. My favorite is Crying Tiger which is a flat iron steak marinated with Thai spices and grilled perfectly medium rare.
Other traditional Thai favorites like Pad See Ew and Pad Thai are also very good. For dessert, no doubt, get their sweet young coconut cream served in a whole coconut with tapioca balls.
They have locations is Lynwood, Kirkland, and Ravenna. Takeout is available.
Chan Seattle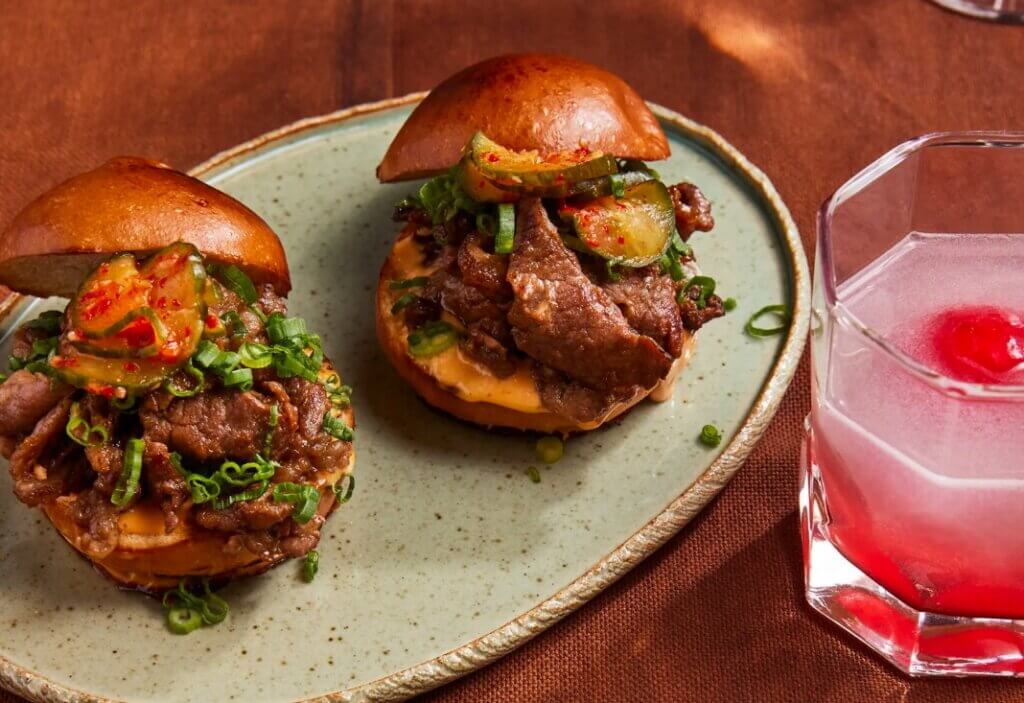 Located inside the Paramount Hotel is a hidden gem that most people not staying there might miss out on. I rarely recommend hotel restaurants, but this is an exception. Run by Chef Heong Soon Park, Chan serves traditional Korean cuisines with a contemporary recipe and a Western twist.
For small plates, be sure to get their bulgogi ribeye sliders which are the perfect fusion of traditional Korean meat sandwiched in American bread. They are absolutely one of the best sliders in town. Roasted cauliflower with chili oil is another trendy variation of a classic veggie dish.
Don't forget to try their chicken wings that are deliciously coated with a sweet and spicy chili glaze atop a signature Korean fried chicken crunch. For another conventional taste with a creative blend of Western flavors, order a hearty bowl of Dwenjang ramen served in a rich beef bone broth and topped with wagyu pastrami.
Baron's Sino Kitchen & Bar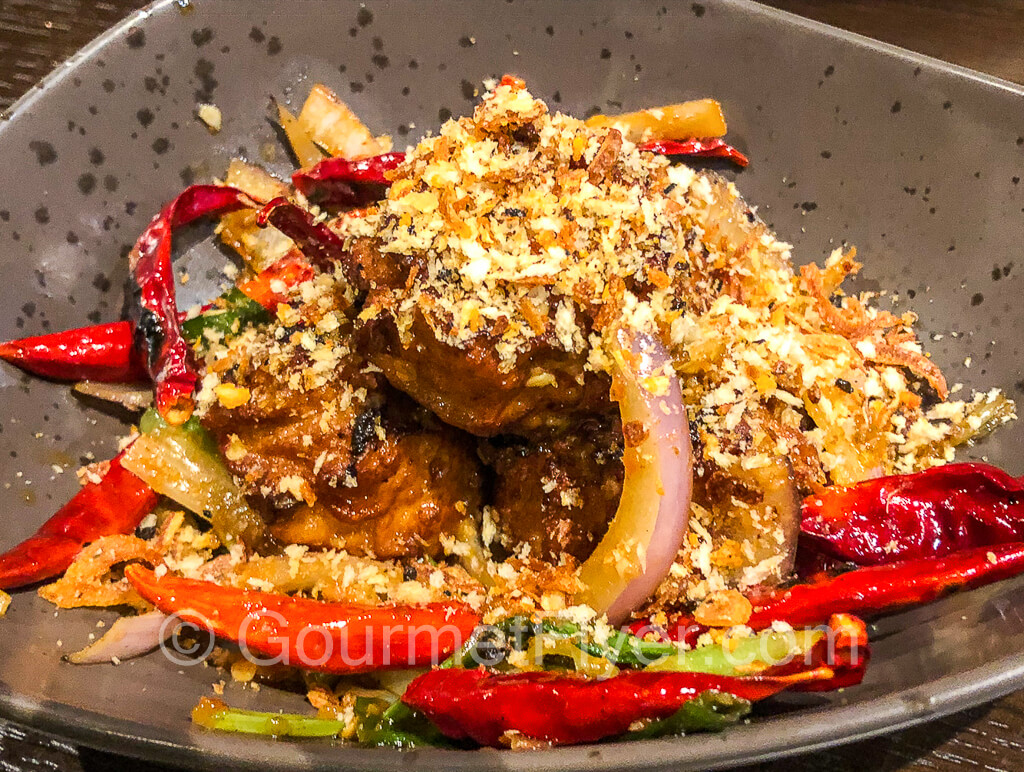 Baron's Sino Kitchen in Bellevue is not the typical Chinese restaurant. It is an upscale and contemporary restaurant serving Chinese food with a creative and innovative menu. I am particularly impressed with some of their dim sum dishes. The salt and pepper siu mai, pictured above, takes the traditional shrimp and pork dumpling to a higher level. They are deep fried and garnished with a blend of salt, garlic, peppers, and spices. The dumplings themselves are richly flavorful and delicious. My other dim sum favorites there are stick rice in lotus leaves and steamed pork ribs with taro in garlic sauce.
As of this writing, dim sums are only served during brunch on weekends.
For dinner, their signature dish is Peking Duck, which they recommend a 24-hour advance order. Their soy sauce chicken is another local favorite. Passion fruit prawns are great for apps. Prices are expensive and this is the place to splurge on if you are seeking ultra-high-end Chinese food.
Chinatown – aka International District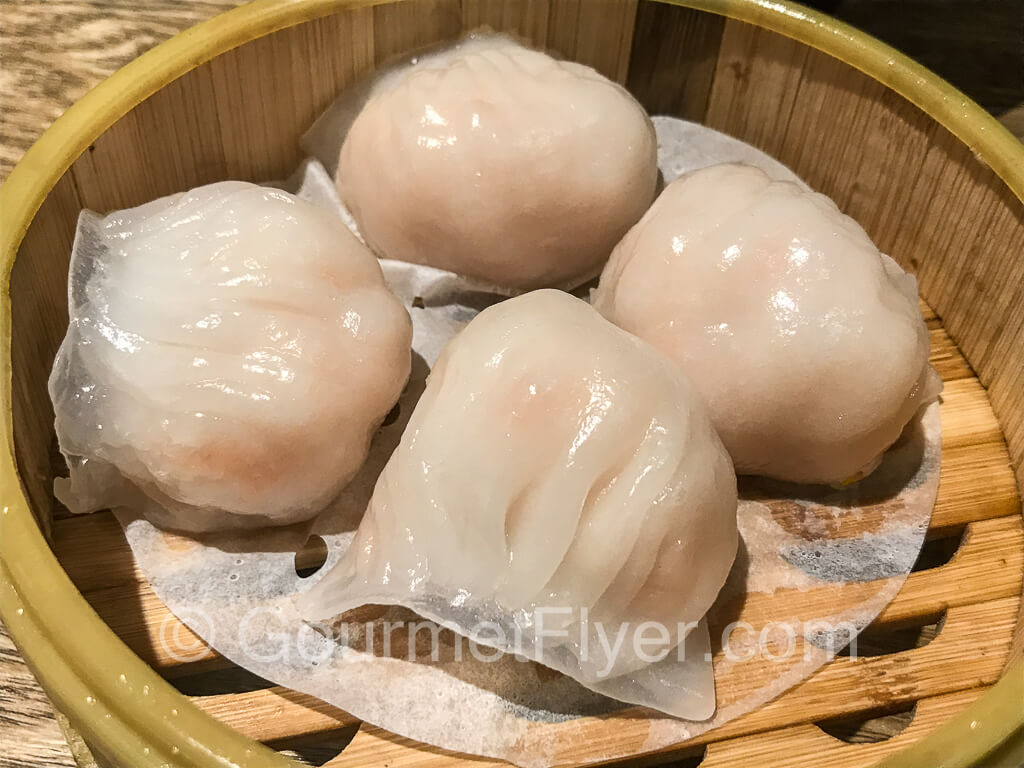 Seattle Chinatown, aka International District, is full of yummy good eats. Jade Garden and Harbor City are two rivaling dim sum places which draw huge crowds every weekend who line up for hours to savor their famous authentic dumplings. Hong Kong Bistro serves all day dim sum alongside classic Hong Kong café style western dishes. The food is good every time I go there, and it reminds me of the food scene in the streets of Hong Kong.
Momosan is a contemporary and trendy Japanese restaurant serving the best ramens as well as Japanese tapas. Yi Fang has some of the best bubble teas in the area. And don't forget the iconic Tai Tung, best known for it being Bruce Lee's favorite restaurant.
Latin Restaurants in Chicago
Boca Restobar and Grill
Hours vary by location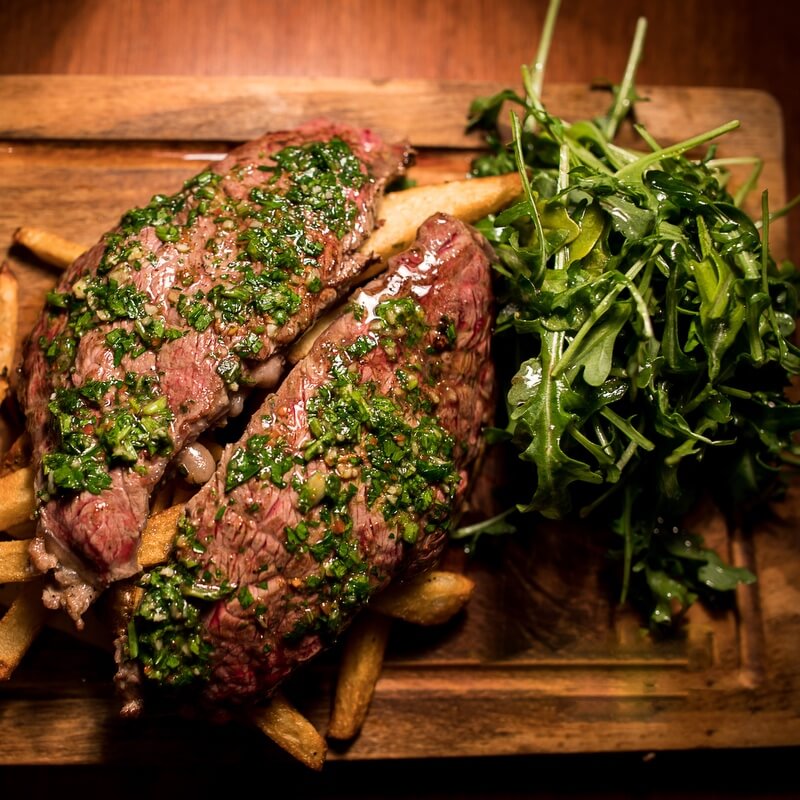 Boca Restobar and Grill is a Latin restaurant in Seattle serving traditional Argentine cuisine and tapas with a contemporary presentation. Its interior has a nice, trendy, and artsy décor. The atmosphere is cozy and somewhat romantic.
The empanadas sampler is the most popular item on the menu, and you can order to share as an app or as one of several tapas. The stuffing in each empanada is delicious and you really can't go wrong with this dish. And don't forget to get an order of home-made bread and chimichurri. The bread is freshly baked and is served warm and soft.
Locals love Boca for their steaks, local seafood, and authentic Latin American comfort foods. I love their Churrasco, which is a seared sirloin steak topped with chimichurri. Portions of all their entrees are large and prices are reasonable – which make them super popular. Reservations are required for dinner.
Pink Salt
Hours: Tue – Thu 12pm – 9pm; Fri – Sat 12pm – 10pm;
Sun 12pm – 9pm; Closed Mondays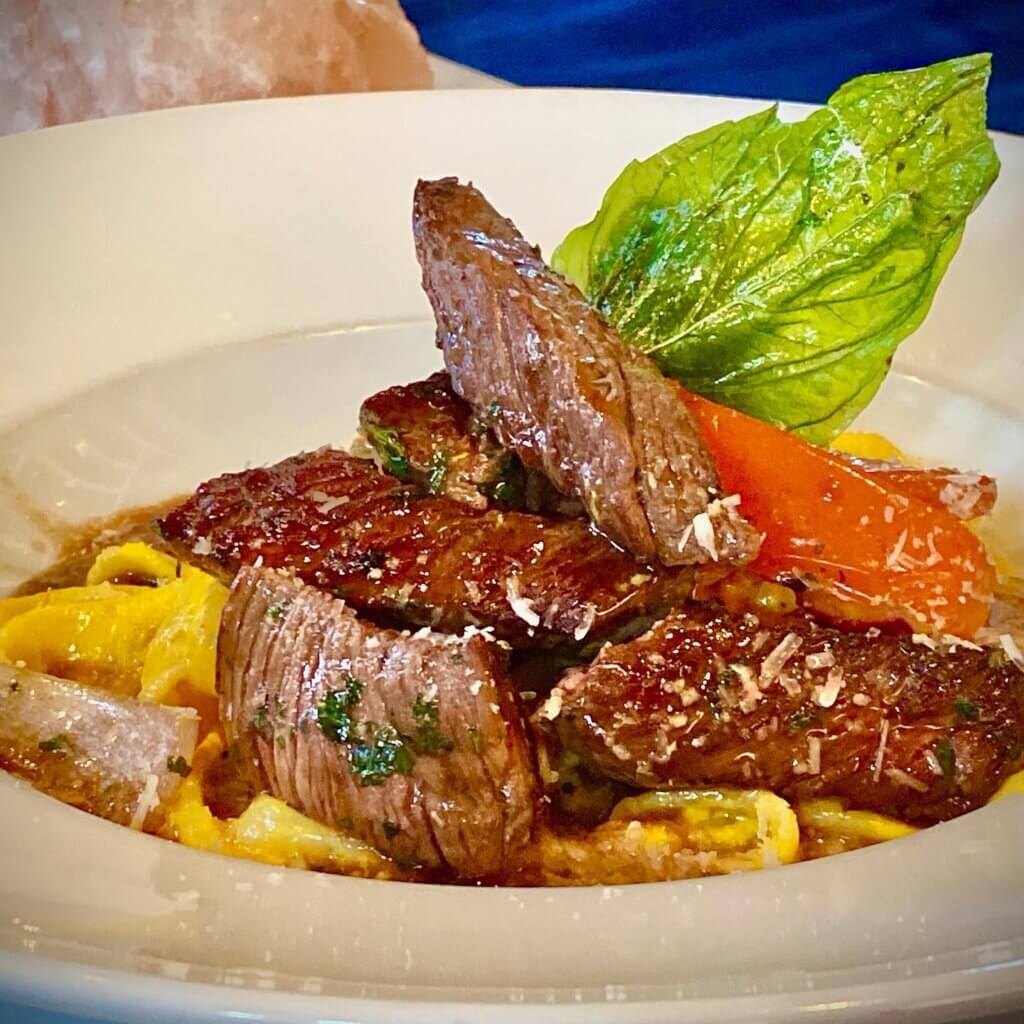 Pink Salt is a cozy neighborhood gem in Magnolia that serves traditional Peruvian cuisines with a touch of Northwestern fusion. The Latin community loves this restaurant for its warm and cozy feeling, as well as a welcoming atmosphere.
Local foodies love their ceviche which is always fresh and has a nice balance of salt and lime. My favorite beef entrée is the Peruvian pesto risotto topped with tenderloin. This dish is beautifully complemented with yummy chimichurri and garnished with fresh parmesan.
A popular Peruvian comfort food with a somewhat Asian twist to it is the Sopa Criolla. It is a tomato-based soup loaded with plenty of beef, potatoes, and noodles. A fried egg adds the finishing touch to this crowd pleaser.
Mojito
Hours: Sun – Thu: 11am – 9pm; Fri – Sat 11am – 10pm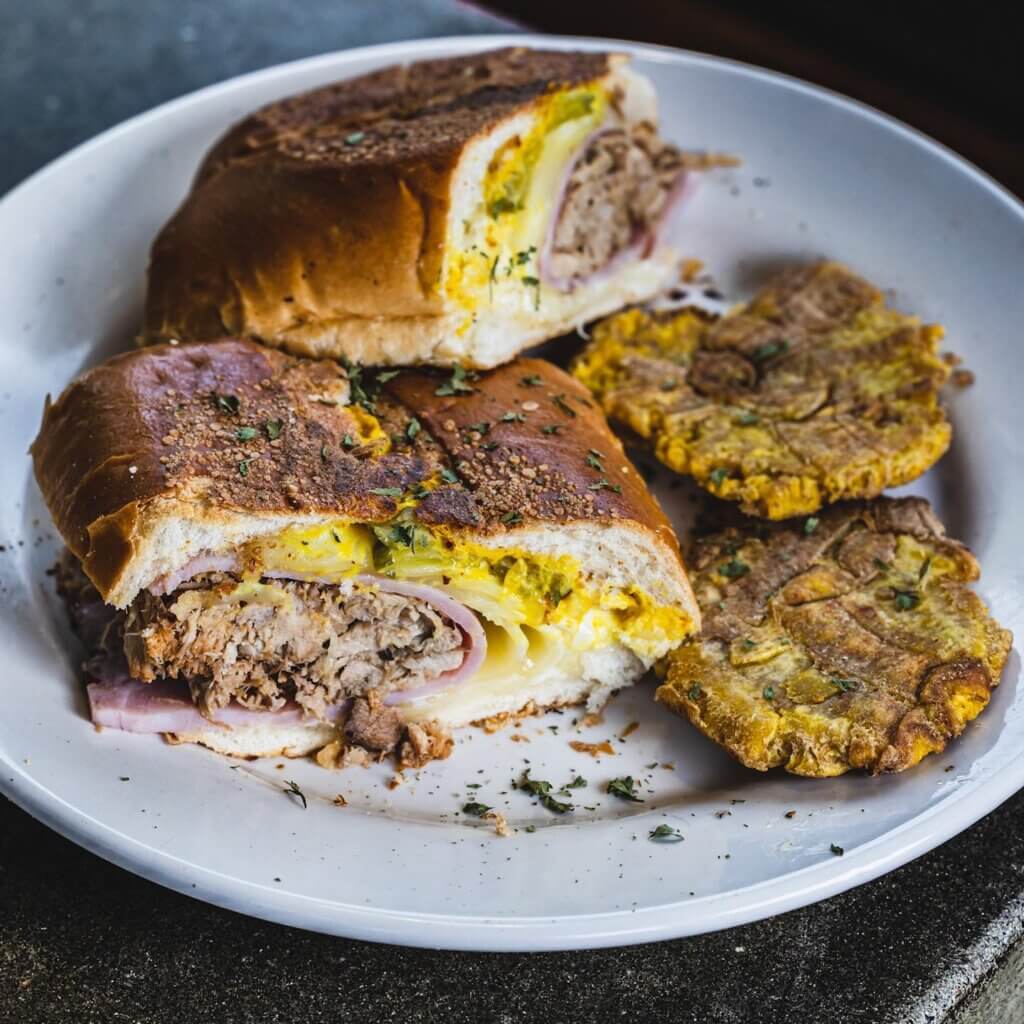 Mojito serves Latin American cuisines with a mostly Cuban and Venezuelan influence. They focus on serving authentic and delicious food driven by the flavors of Latin culture.
A popular app is the shredded pork arepa. The pork is succulent and delicious and the arepa – Venezuela corn cake – is the perfect match. Seafood lovers will enjoy their Camarones Carmen Miranda – shrimps sauteed with pineapple, mango, bell peppers, and a dash of Cachaça liquor.
Vaca Frita is a traditional Cuban dish of shredded beef marinated in lime juices and sauteed with peppers and spices to bring out that rich Latin flavor. The Cuban influence in Mojito is passionate. If you happen to stop by for lunch, be sure to get their truly authentic and amazing Cuban sandwich.
American Cuisines in Seattle
Metropolitan Grill
Hours: Daily 4:30pm – 9:30pm
Metropolitan Grill is among the best places to eat steaks in Seattle. They have one of the most extensive selections of beef that I have seen. Their menu includes beef from Japanese A5 to local Washington State prime aged, and everything in between.
I usually get the prime rib which is my favorite. I have also tried one of their combos that has a small (4 ounce) piece each of prime aged and Wagyu. This combo is a great idea as it lets you sample and compare the flavors of the Wagyu with the local beef.
The quality of the food is always top-notch. Service is always impeccable. Prices are on the higher end, but you can be assured of a truly fine dining experience.
Joey Restaurant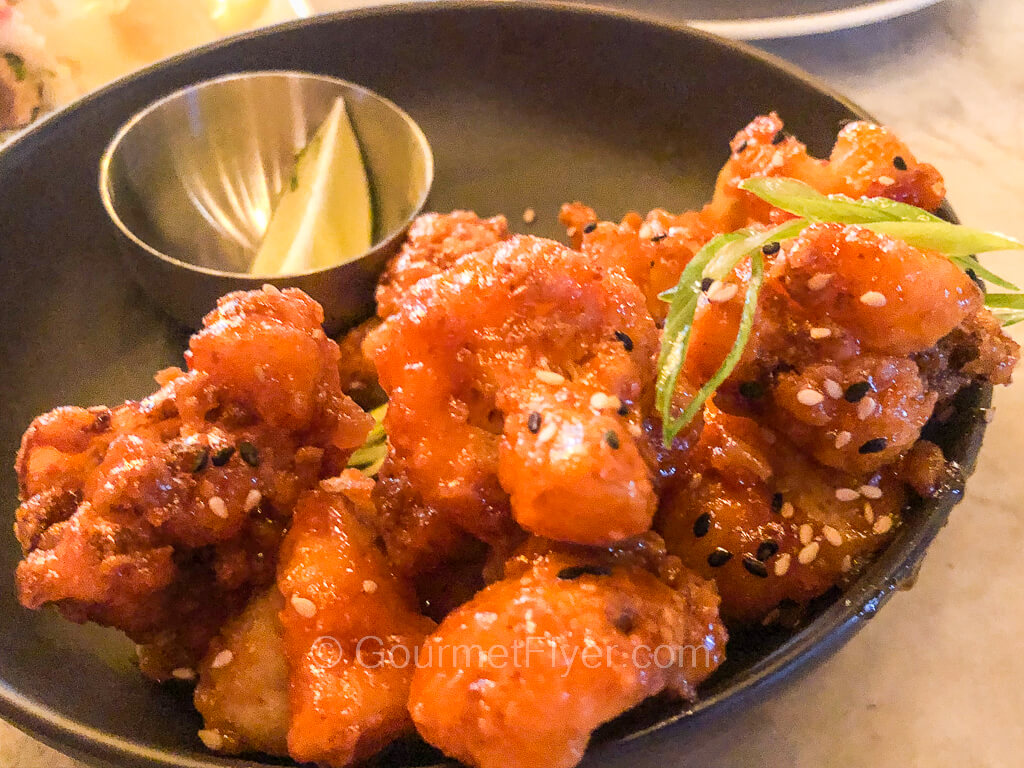 Joey is a small chain of trendy upscale restaurants with three locations in the Greater Seattle area. It features a global fusion menu in a contemporary setting. The atmosphere is always lively, especially during their late night happy hours.
For small plates I highly recommend their Korean fried cauliflower, a refreshing variation of the popular Korean fried chicken made with cauliflower florets. For sushi, I love tuna and avocado rolls with chili mayo and a touch of teriyaki glaze. You can also grab a plate of steak and sushi, which seems to be a popular combo plate in Seattle.
I had steak frites instead, and it was perfectly medium rare as ordered, served with a tossed side salad, and French fries that are fresh from the fryer. Jumbo crab cakes, which are available as a small plate, or an entrée are also one of their specialties and local favorites.
Proper Fish
Hours: Daily 11am – 8pm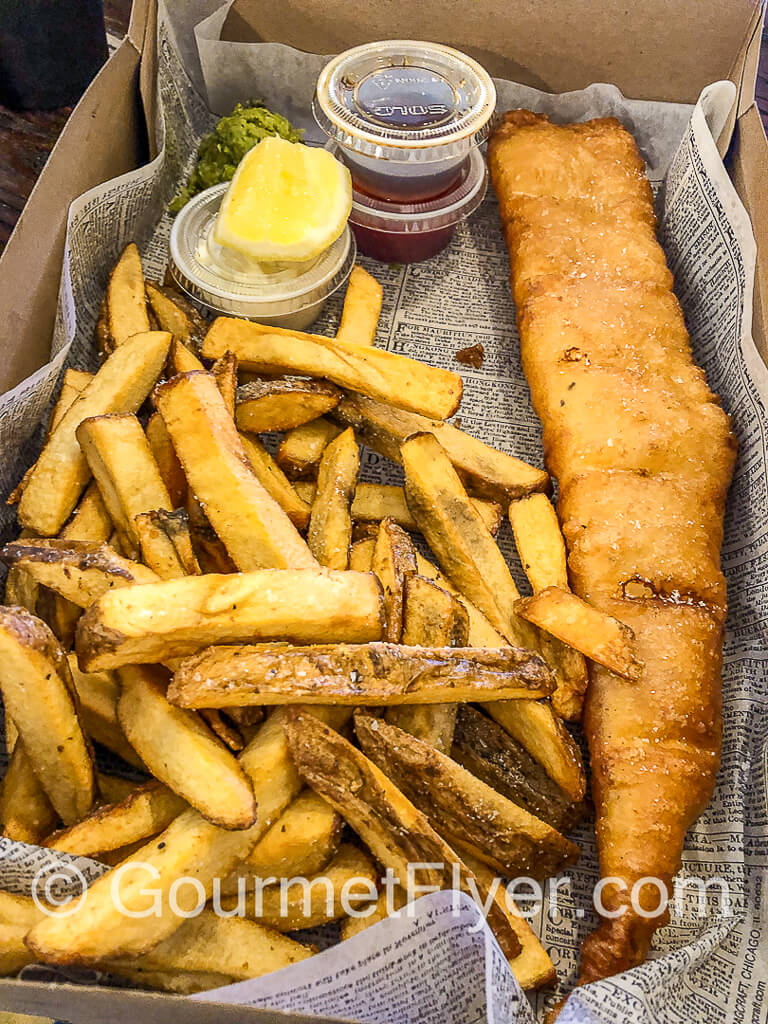 While you are on Bainbridge Island, you might want to check out Proper Fish for some yummy British fish and chips. It is an order-at-the-counter place and both dine-in and takeout are available. The menu is mostly seafood focused.
Created by British Chef Harvey Wolff of Nosh Food Truck fame, they claim to have the best fish and chips in Seattle. This is no exaggeration. I promise you that this is as close to those from the streets of London as you can get! They even slice the fish the proper way (no pun intended!)
To make it truly authentically British, it is served with mashed peas and malt vinegar.
Pictured here is a to-go box served during Covid times. I am sure when normal times return, this will be plated very nicely.
13 Coins
Hours: Sun – Thu 6am – 11pm; Fri – Sat 6am – 2am
13 Coins in the SeaTac area has always been the restaurant in my comfort zone for either an early morning breakfast or late-night dinner. In fact, if a flight delay causes me to arrive in the wee hours of the night, 13 coins is a life saver.
They serve a really hearty breakfast with lots of selections. From steak and eggs to chicken and waffles; from bennies to frittata, and everything in between. Where else can you find a Dungeness crab omelet?
They also serve great steaks among many other yummy goodies for dinner. The wine list and cocktail offerings are extensive.
Other than SeaTac, they also have locations in Pioneer Square and Bellevue. On selected locations, days, and times, there is live music in the evening without a cover charge.
13 Coins is one of the best places to eat in Seattle – whether it's breakfast, lunch, dinner, or a late-night meal.
Earl's Kitchen
Hours: Mon – Thu 11:30am – 12am; Fri 11:30m – 1am;
Sat 10am – 1am; Sun 10am – 12am
Earl's Kitchen is a contemporary and yuppie-appealing bar and restaurant in Bellevue. It is a small Canadian chain with about a dozen locations in North America. It is one of the trendy places for fancy eats, chic decor, and cool vibes in the high energy dining scenes in Bellevue Square.
Prices are moderate to moderately high. Happy hours pricings are available 2 – 5pm and 10pm to close on selected menu items.
The steak and sushi combo on their menu sounds like a refreshing idea. Go with a Tataki-style steak with ponzu sauce and a spicy tuna roll for the full Japanese flavor. A glass of white zin makes the perfect match.
The steak and lobster provide a traditional surf and turf experience. They do a great job with the lobster tail that the meat is fresh, moist, and tender.
8 Oz Burger & Co.
Hours vary by location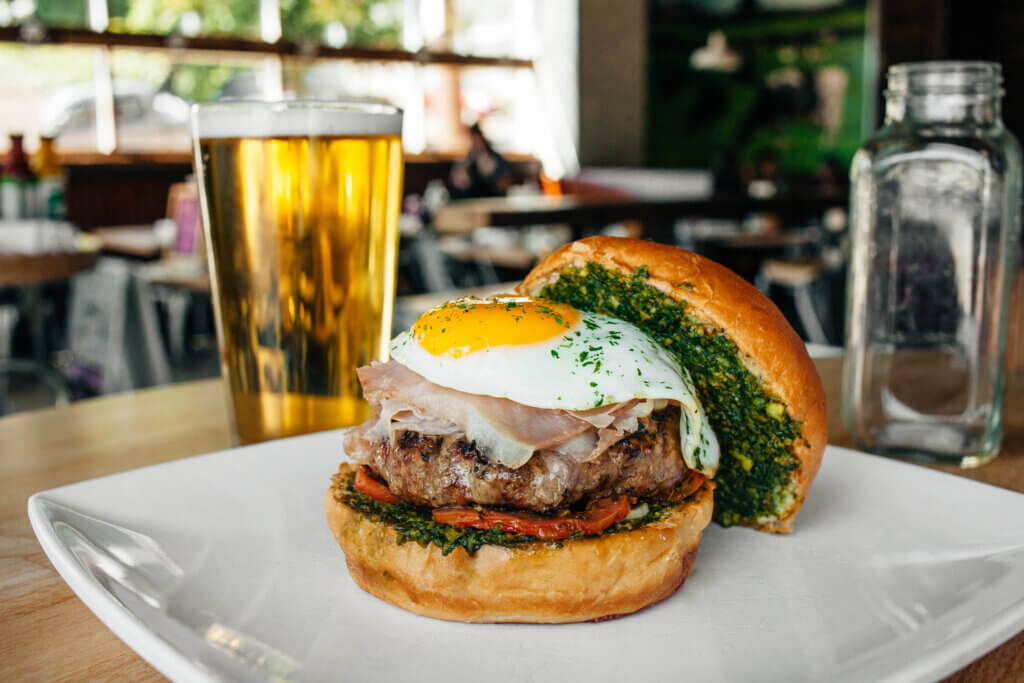 Founded by Chef Kevin Chung, this local's favorite burger place offers innovative burgers made with 100% locally raised Black Angus beef in Washington State. They have many unique combinations of ingredients to create bold and tasty flavor profiles. Pictured above is The Olive – where a beef patty is topped with mozzarella, prosciutto, and a sunny side up egg. A layer of basil pesto spread provides the finishing touches of this delightful burger.
Their signature burger is the 8 Oz. – where the beef patty is accompanied by arugula, balsamic onions, bacon, cheddar cheese and truffle aioli. A full bar with local drafts and a good selection of cocktails are available to complement your burger. The place is trendy and sort of hip, but blended with a rustic feel. The vibes here are really cool!
Takeout and dine-in operating hours vary by days and by locations. Please visit their website here for more information.
Blotto
Hours: Wed – Sat 5pm – 9pm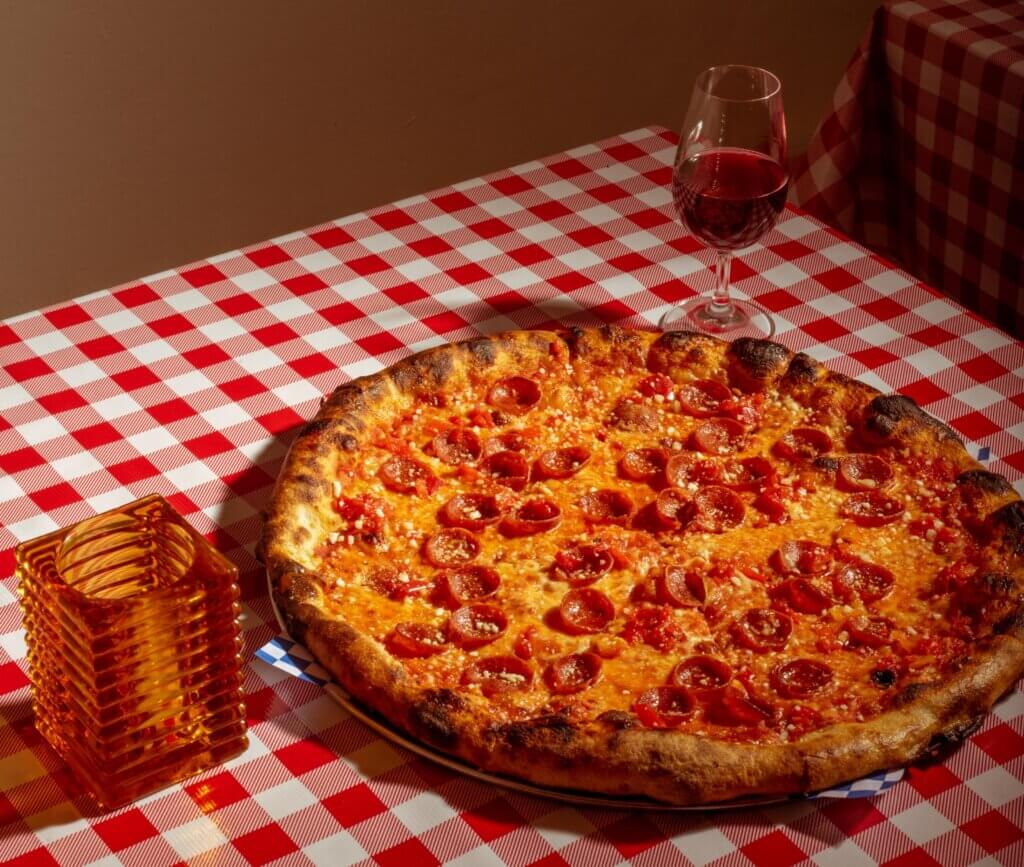 While pizza is probably not the best game in this foodie town of Seattle, you will be surprised by the quality of Blotto's pizza which measures up to par with some of the best in NYC. This cozy and trendy pizzeria and wine bar is busy and packed every hour that they are open. The menu is small – and the execution is perfect. There are only a few options of pizzas available, and there is only one size, which is 16-inch. There are no substitutions or custom pizzas.
Their pepperoni + peppers certainly live up to the hype. The sweet and hot peppers add a stimulating dimension to the taste buds and gives the pizza just the right kick. The sauce is just right, a little tangy and not too sweet. The sausage and greens are another one of their local's favorites. A vegan tomato pizza is also available. This place is always packed and getting a table could be difficult. If you are staying nearby, takeout is a good option.