You probably already know about some of the touristy things to do in Seattle, such as the Space Needle and Pike Place Market. My list of recommended places below includes the usual tourist favorites as well as a few excursions that take you away from downtown Seattle, and help you explore some of the amazing gems in this city's surrounding areas.
My guide will take you to iconic neighborhoods in Seattle, the finest museums in the city, diverse cultural destinations, as well as attractions beyond the city. To fully enjoy my recommended lists of the best things to do and places to see in Seattle, be prepared to rent a car, board a ferry, and be adventurous.
Table of Contents
Iconic Attractions of Seattle
Space Needle
You go up the Space Needle for the same reason that you go up the Eiffel Tower if you are in Paris. These are things that you just have to do once, this time in Seattle.
Once you enter into the main lobby, take time to explore the exhibits on the history of the Space Needle before heading to the elevator. You will also find some interesting tidbits as well.
There are many large floor-to-ceiling glass window to provide a stunning and panoramic view of the city. There are a few glass benches and tilted windows for more exciting photo opportunities. The lower deck, where the revolving restaurant was once located, is now fitted with glass floors for those who would like even more excitement.
Pioneer Square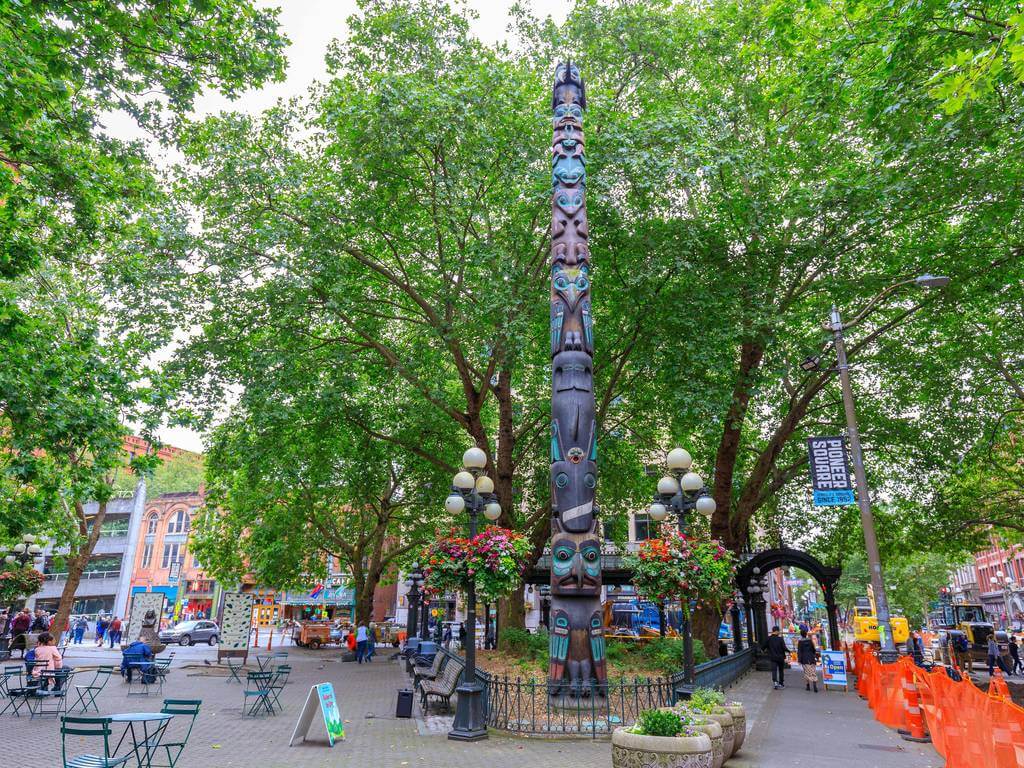 Pioneer Square is Seattle's first neighborhood and is known for its charming historical buildings, Renaissance Revival architecture, and cobblestone streets. It is a vibrant and lively area packed with contemporary art galleries, trendy cafes, lively pubs, and fashionable boutiques. There are also plenty of restaurants to satisfy every budget and appetite. If you want to be a bit more adventurous, join Bill Speidel's Underground Tour to explore the dark tunnels and secret passageways beneath the city's surface.
Pike Place Market
The Pike Place Market is a huge neighborhood comprising of farmers markets, seafood and produce stalls, gift shops, specialties stores, and some of the best places to eat in Seattle.
There are many restaurants of all sizes and prices, cafes, and bakeries. My top recommendation is Pike Place Chowder, where you will find one of the best clam chowders in the Pacific Northwest. I also highly recommend Le Panier French Bakery which takes you to the streets of Paris.
While you are there, visit the first Starbucks store, which opened its doors in 1971 right here at the Pike Place Market.
Arrive with an empty stomach and an open mind to try new things. Take your time to walk around and explore this foodie's paradise and consider all your options. If you are like me, you'll probably have a hard time deciding what to get.
Starbucks Reserve Roastery and Tasting Room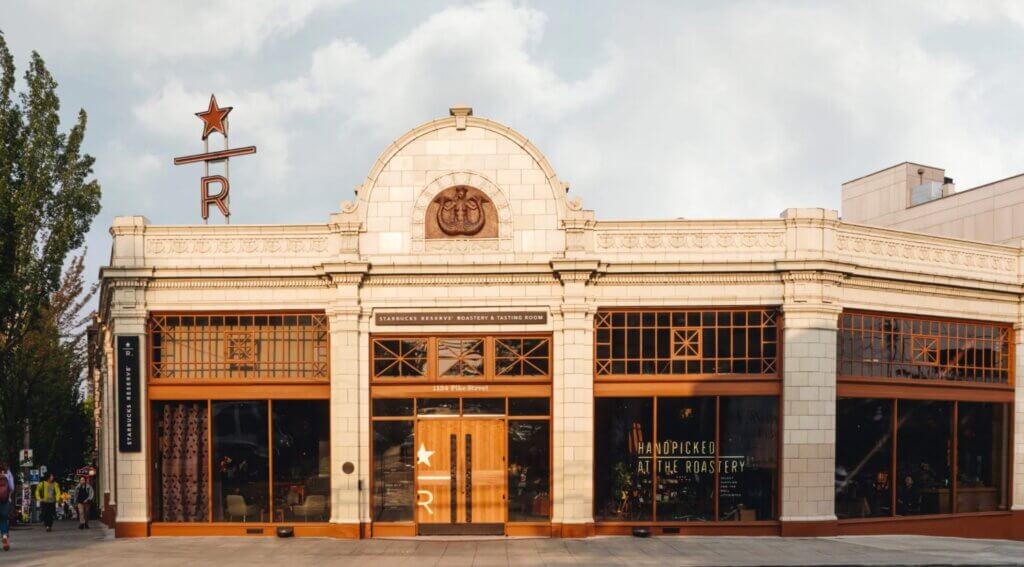 No matter how many times you've been to a Starbucks café, you have to check out this roastery and tasting room because it will offer you a completely different experience. The Starbucks Reserve Roastery and Tasting Room is not just about coffee. This is about coffee culture and coffee adventure.
They have an extensive menus of rare Starbucks Reserve coffee roasted on site. A variety of coffee flights are also available for tasting. If you are hungry, a large selection of breakfast items, sandwiches, salads, and pastries are served.
The Mixology Bar offers "coffee cocktails" as well as beer and wine. If you want to be adventurous (and don't have to drive), get their Espresso Martini Flight.
If you are a passionate coffee aficionado, be sure to visit the Experience Bar at the lower level to mingle with the "coffee masters" and to learn more about the beans and the brewing process.
Arts and Museums in Seattle
Chihuly Garden and Glass
Dale Chihuly is the World leader in the development of glass as a fine art. His work is proudly displayed in over 200 museums around the World. One of the most extensive collections is right here in the Chihuly Garden and Glass, which opened in 2012, and is intended to be a permanent display.
The displays are breathtaking! Stunning is an understatement. I highly recommend that you take the time to slowly appreciate each piece of art. When you realize how complex the constructions of some of these displays are, you will truly appreciate the artist's ingenuity.
It is located in Seattle Center, just right next to the Space Needle. In fact, in one of the galleries here, you can take an awesome picture of the glass display with the Space Needle in the background. See one of my pictures above.
Museum of History and Industries (MOHAI)
There are literally numerous things to do to explore Seattle. Different people have different priorities. But for me, The Museum of History and Industries (MOHAI) is on the top of my list. This is where you can truly understand the history, culture, and people of this vibrant city.
Discover its history in the themed exhibit True Northwest: The Seattle Journey. Take a glimpse into the direction of the future at the Bezos Center for Innovation. There are also exhibits on aviation and maritime history.
Seattle Art Museum (SAM)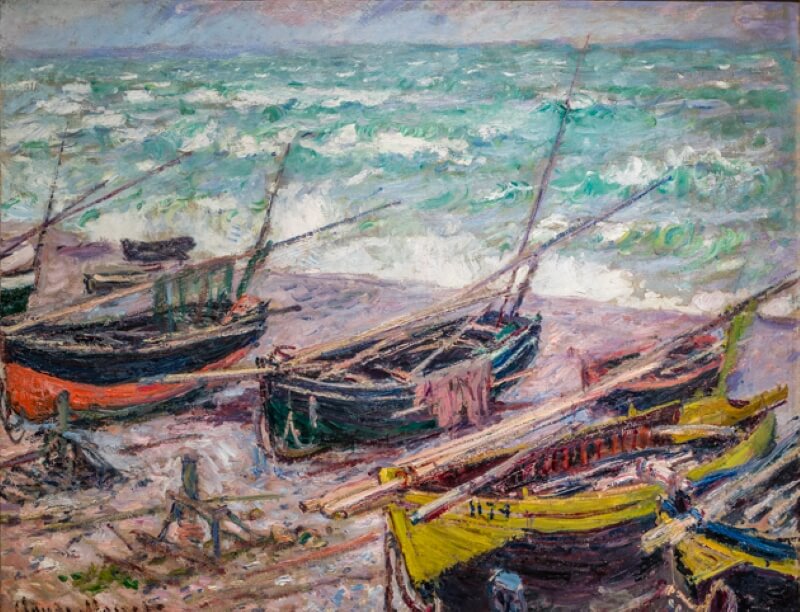 The Seattle Art Museum embraces Global cultures and historical arts in their exhibits, which include over 25,000 pieces of works of arts collected from around the World. Galleries are well organized and are sorted by Geographical regions. Their presentations of African arts and Native American arts are quite impressive.
At my time of visit, there was also a Claude Monet special exhibition and I really enjoyed it. Check their website for upcoming special exhibitions and events.
SAM is located in the heart of downtown Seattle. The museum has 3 stories and I recommend spending a minimum of 2 hours to half a day. Parking garage is located under the museum. You can get a discount parking voucher at the museum's ticketing desk.
Cultural Things to Do in Seattle
Museum of Pop Culture (MoPOP)
The Museum of Pop Culture (MoPOP) takes you through a contemporary musical journey from rock and roll to punk rock to hip hop, and almost everything in between. Some prominent highlights include Jimi Hendrix, Pearl Jam, and Nirvana, just to name a few.
There are many other points of interest as well. Don't miss the Guitar Gallery and the Fantasy Hall of Fame.
MoPOP is located right in the heart of Seattle Center, and it is realistic that you can visit MoPOP along with Chihuly Garden and the Space Needle on the same day.
Chinatown – aka International District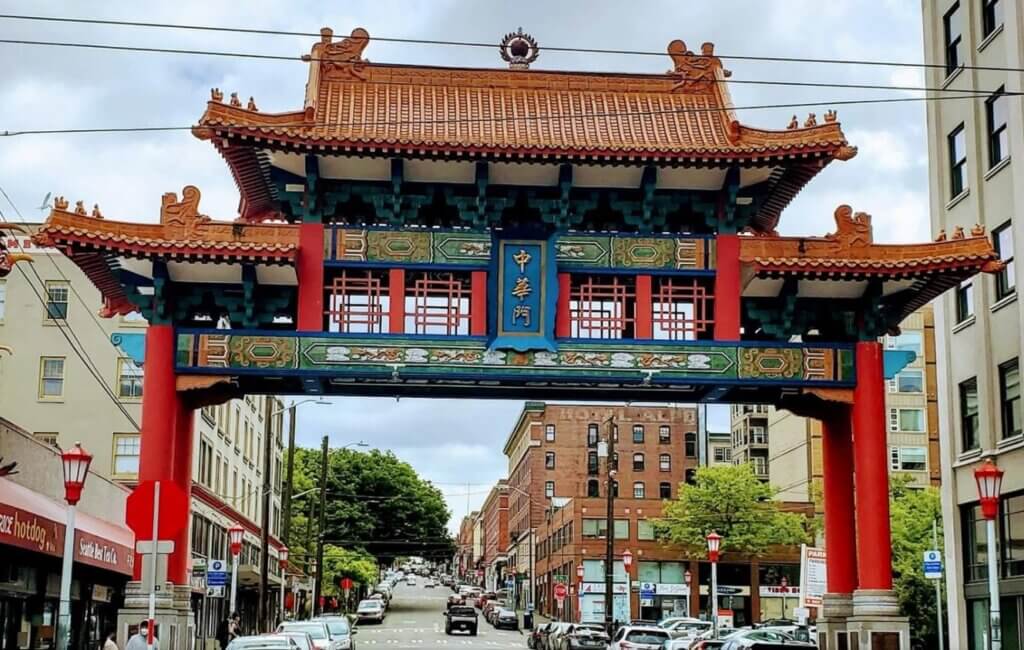 Seattle's Chinatown is also known as the International District, but it is not without controversy. It was first named "International Center" by Seattle's then-mayor in 1951, citing the diversity of the population who lived and worked there. However, the decision was heavily criticized that the name "international" was used to purposely mask the identity of Chinese Americans.
Today, the area consists of mostly (about 80%) Chinese restaurants and businesses, punctuated by a few Vietnamese and Japanese eateries and stores.
Seattle's Chinatown is full of iconic restaurants. It is home to Bruce Lee's favorite restaurant, Tai Tung, which still gets customers attracted by the name of the legendary kung fu star. It is also the oldest Chinese restaurant that is still in business (since 1935). Jade Garden and Harbor City are two legendary restaurants that serve truly traditional and authentic dim sums.
Other than food, Chinatown is full of cultural explorations, such as old hostels and food stores that date back to the Chinese population's early immigration settlements. Wing Luke Museum is a must-visit if you want to learn more about Chinese culture and the early days of their immigrants' lives.
Wing Luk Museum
Wing Luk Museum (of the Asian American Experience) is located in Chinatown (International District). It showcases the history and the heritage of Asian Americans.
One of the most popular galleries is "A Dragon Lives Here" which documents Bruce Lee's roots in Seattle, where Bruce first settled in when he moved to America. It turns out that it was also where he launched his first martial arts studio and developed his Jeet Kune Do. Seattle is full of Bruce Lee memorabilia. It is also worth noting that this museum is just steps away from Bruce Lee's most favorite restaurant, Tai Tung.
Another major gallery is "Honoring Our Journey" which honors the Asian Americans' journey to this country as immigrants and refugees. There is also a guided tour of nearby buildings where early immigrants settled in.
Explorations Beyond Seattle
Boeing Future of Flight
The Boeing Future of Flight is located in Everett, about a 40-minute drive from Downtown Seattle. The is the factory where Boeing assembles their 747, 767, 777, and 787 models. The future of Flight has many exhibits as well as a gift shop for the aviation enthusiast.
The highlight of your visit will be the factory tour. Since it is the tour of an actual factory, nothing is staged like an amusement park. So, the actions that you get to see in the factory depends largely on the day and time of your visit. If you are lucky, you might stumble upon a time when there are major constructions or activities.
Photography is strictly prohibited, and they do enforce that. Before you depart on the tour, you'll need to place your phone and camera in a locker. The picture here is taken in the lower level of the lobby where there is a backdrop staged for pictures.
Snoqualmie Falls
Snoqualmie Falls is about 30 miles east of Seattle, but it is definitely worth the drive, especially if you want to take a break away from the city and soak in all the beauty that nature has to offer.
There are many nice photo spots on the upper deck when you first walk across from the parking lot. But the best spots are actually further down when you get to the observation deck.
From the upper observation deck, you can take the Snoqualmie Falls trail to a boardwalk that leads you to the base of the fall. From there, you can get really up close and personal to the waterfall. Most of the trail is an easy stroll. However, note that there are a couple of sections with steep slopes which can get slippery when wet. So be careful there. Heels are not recommended.
Bainbridge Island Ferry
Sometimes, one of the best things to do in Seattle is to get away from the city itself! On a rare gorgeous, sunny, and warm day in May, taking the ferry is a pleasant escape from the city. There are numerous photo opportunities, and you can catch the stunning Seattle skyline within minutes from departure.
The ferry is large and can hold over 200 cars. This somewhat reminds me of the Vancouver – Victoria ferry. But this ride is a lot shorter. Once you've parked you car, roam around to explore the ferry, or go to the top deck to catch the views.
Reservations are not accepted for this route, so you need to be at the pier at least 30 minutes before departure on a weekday, and at least one hour on weekends. Allow even more time during the summer peak seasons. You can find the ferry's schedule here.
Day Trip to Bainbridge Island
Bainbridge Island is a small and quaint city that is just a short ferry's ride away from downtown Seattle. (See Bainbridge Island Ferry above). Along Madison Avenue N and Winslow Way E are where most of the shops, cafes, bars, and restaurants are located. Many of them are locals owned and operated and each of them has their own uniqueness.
One of my favorites is Proper Fish, which is famous for their British style fish and chips.
Other points of interest include the Bloedel Reserve, Bainbridge Island Museum of Art, Lytle Beach, Hall's Hill Lookout and Battle Point Park. There are a few wineries that offer wine tasting as well. It's a great day trip away from the city.