If you have a United MileagePlus credit card issued by Chase Bank, you may (or may not) have received an email informing you about a promotion that will help you earn premier qualifying points (PQP) toward premier status qualification. The promotion period is between April 1 and June 30, 2023, and you can register up until June 15. The key is – you must register in order to participate and earn points.
The terms of the promotion vary by the card that you own. For example, Quest members can earn 250 PQP for every $6,000 of purchases made between April 1 to June 30, up to a maximum of 2,000 PQP. Explorer members, on the other hand, earn 125 PQP for every $3,000 of purchases made up to a maximum of 1,500 PQP.
These PQP are in addition to the points that you already earn with your regular card spend and do not count toward the maximum PQP that you can normally earn within a calendar year.
This is supposed to be a targeted offer and is available only to selected cardholders by invitation only. However, there are UA frequent flyers who have posted on various travel forums that you do not need to receive the invitation email to participate.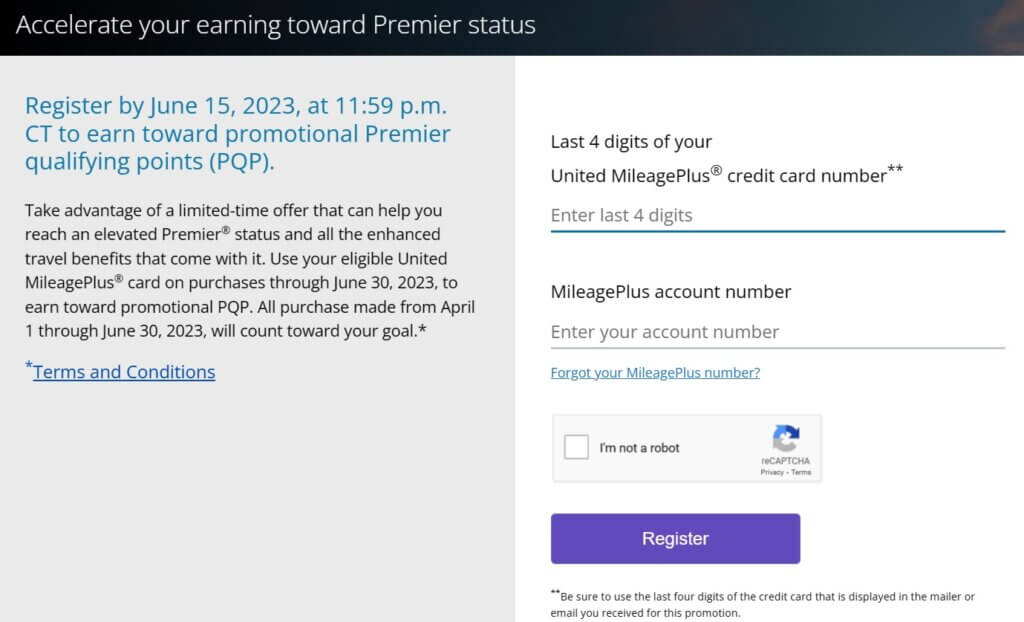 If you think you have deleted that email by mistake or are not sure if you have even received it, no worries! You can just go here to see if you qualify. As shown in the above screenshot, enter the last four digits of your Chase credit card and your MileagePlus account number.
Some elites reported that they did not receive the email and when they tried, they were not given the offer. However, some have reported that they never received the invitation but were able to qualify by entering their Chase and MP account details.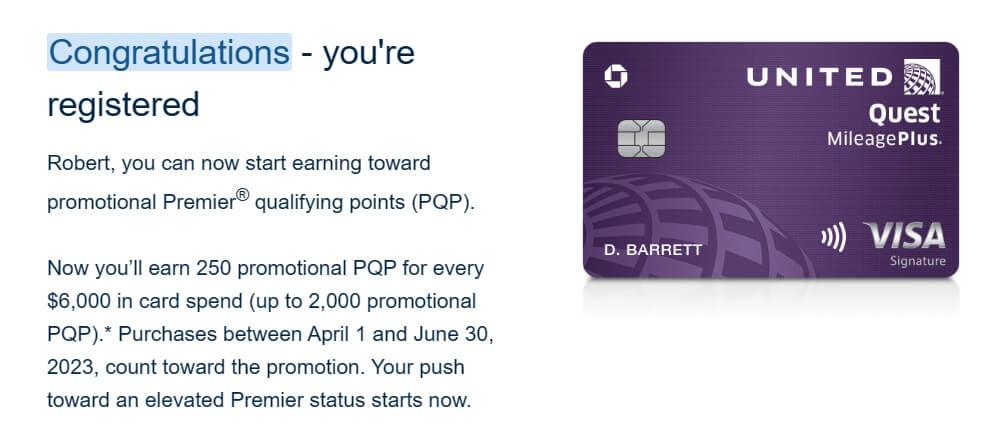 A message on the next screen will tell you whether you qualify for this promotion. If you do, you will also receive a confirmation email as shown above.
Every little bit helps! These extra points might just be enough to get you qualified to be an elite, push you up to the next tier, or save you from having to do a mileage run come December. Good luck!