Updated May 15, 2023
Most people visit Sedona for its stunning red rock formations or spiritual vortexes and probably pay not as much attention to finding the best places to eat there. Although I wouldn't call Sedona a foodie's paradise, the Red Rock City certainly offers a diverse spectrum of exciting, good eats as well as fine dining restaurants for your special celebrations.
From the house of the best omelets for breakfasts to a cozy Parisian bistro for dinner, from a traditional Italian kitchen for lunch to a vibrant Argentine grill when night falls, from the best Belgian waffles outside of Europe to refined Mexican cuisines with a Southwestern twist, Sedona presents some of the most diverse cultural dining experiences for any palates and occasions. For the most exciting dining experiences, go there with an open mind and an adventurous appetite.
Table of Contents
Breakfast or Brunch in Sedona
Coffee Pot Restaurant
Hours: Daily 6am – 2pm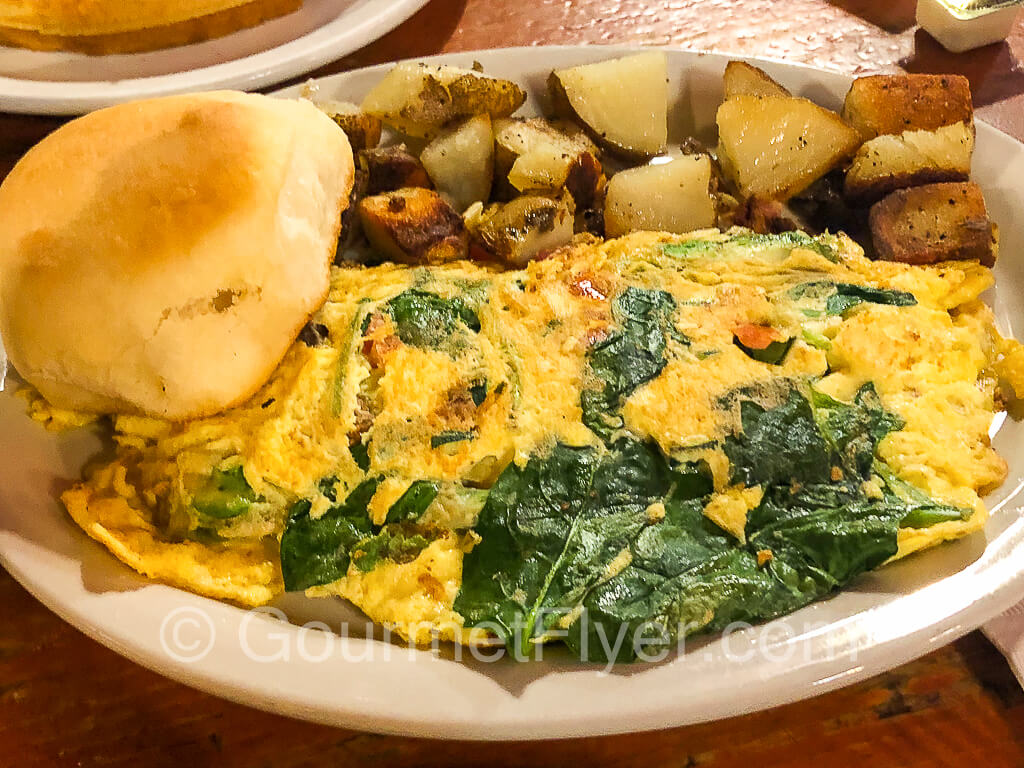 Coffee Pot is, without any doubts, the best breakfast/brunch restaurant in the entire Sedona area. It is also known as the house of 101 omelets where you order by the number and substitutions are not allowed. My wife's favorite is #32, avocado, mushroom, spinach, and cheese. My favorite is #41, zucchini, mushroom, spinach, tomato, and cheese.
Besides omelets, be sure to try their Belgian waffles which are every bit as good as those that I've had in the streets of Brussels. For a taste of Mexican fare, get their breakfast burritos or huevos rancheros.
Coffee Pot is also famous for their coffees, which are better than many of the national brands. If you like their coffee, it is for sale in the gift shop that is attached to the restaurant. You can pick up one of their unique signature coffee mugs there as well.
Creekside Sedona
Hours: Daily 7:30am – 9pm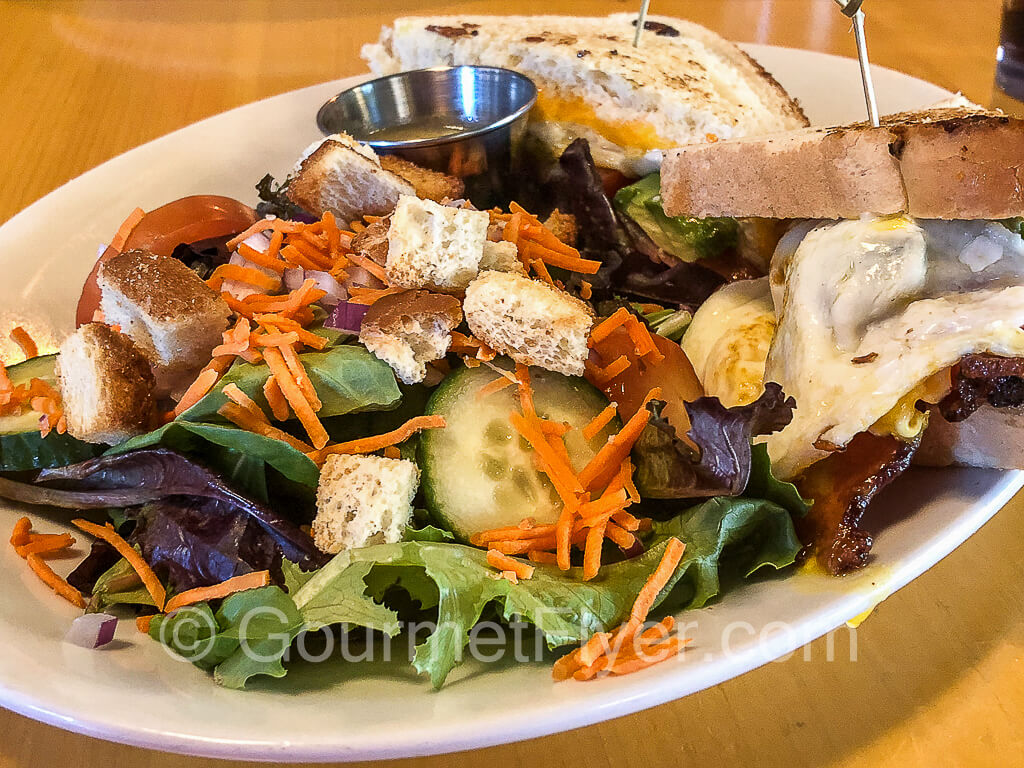 While Creekside America Bistro Sedona is opened for breakfast, lunch, and dinner, the strength of their menu is definitely in their breakfast and brunch. I went there for lunch once and had the hot Memphis chicken sandwich which was really mediocre and was not spicy hot as it was supposed to be. So I would recommend this restaurant for their breakfast menu items only.
My favorite is the broken yolk sandwich (pictured above). An over easy "broken" egg together with bacon, cheese, avocado, and tomatoes are served in toasted sourdough bread. The dish comes with a nice garden salad tossed in apple vinaigrette. This is good stuff! They are also known for their Chilaquiles, a traditional Mexican breakfast of corn tortillas served with eggs, lettuce, tomatoes, sour cream, and cheese over a bold green chili sauce. Their huevos rancheros is also one of the best in town.
Red Rock Café
Hours: Daily 7am – 2pm; closed Tuesday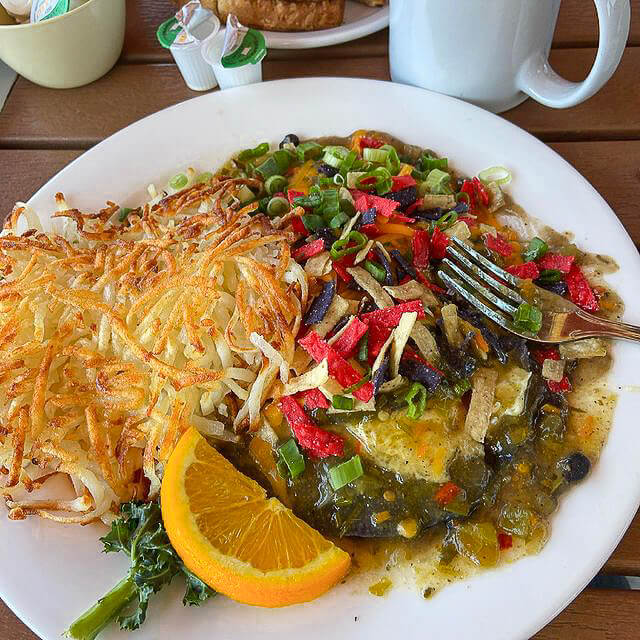 If you are staying near the Village of Oak Creek or driving up the SR 179 from the Phoenix area, then Red Rock Café is the perfect spot for breakfast before heading over to the Bell Rock and other attractions.
Almost everything on Red Rock's menu is good, but they are best known for their Southwestern fares and Mexican specialties. The blue corn huevos rancheros (pictured above) is the best in town. Their skillets are the top local favorites which feature a potato medley topped with eggs, cheese, and pico de gallo smothered in a rich and bold house rancheros sauce.
If you are looking for a hearty breakfast to load up on carbs and protein before your strenuous hike, get their grande burritos which is made with three eggs and a choice of four ingredients and is served with hash browns or home fries.
Casual Lunch or Dinner in Sedona
Dellepiane Argentine Grill
Hours: Tue 5pm – 9pm; Wed – Sat 11:30am – 9pm; Sun 11:30am – 8:30pm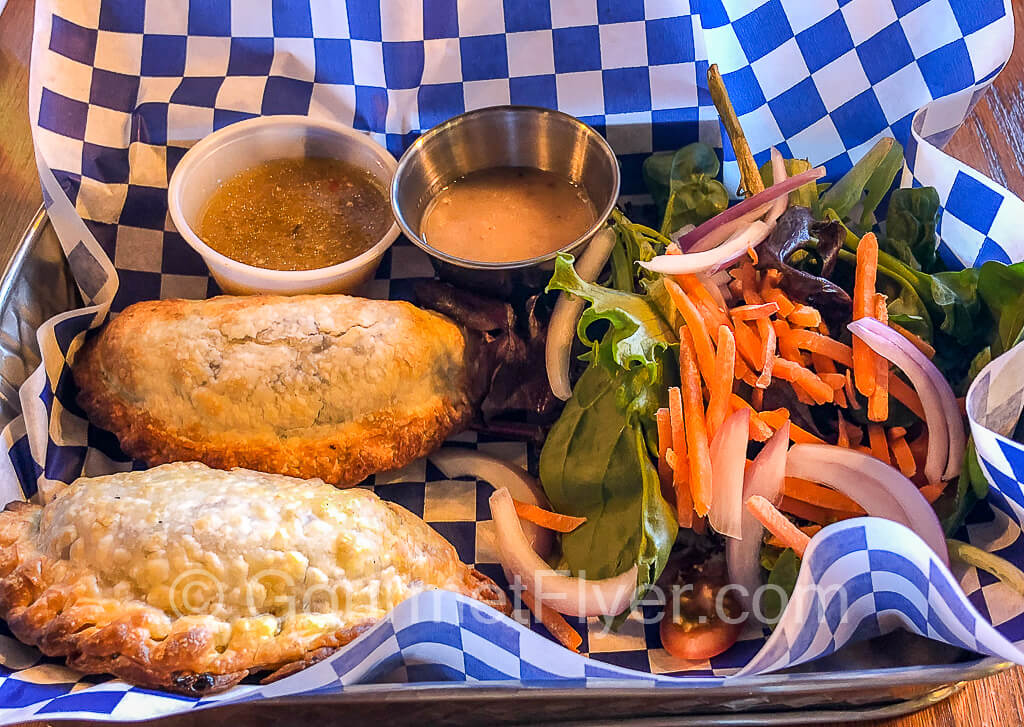 Dellepiane Argentine Grill, aka Dellepiane Burger, is a vibrant and casual Latin-themed restaurant perfect for either lunch or dinner. My wife and I really enjoyed the upbeat Latin music when we had lunch there, and on selected nights, there is live music to accompany your dinner.
While Dellepiane offers a wide selection of burgers – which are some of their specialties – I am there for (and recommend) their Latin fares. Their empanadas are some of the best that I've had in Arizona, which is famous for Southwestern cuisines. I highly recommend getting their empanadas combo which offers a choice of any two of their empanadas plus a side salad or fries.
After my climb up the Bell Rock, I had their Cubano sandwich for lunch. It was made with marinated pork, smoked Cuban ham, cheese, pickles, a bold mustard, and their house Cubano sauce. It was hearty, delicious, and almost out of this World. I'll be sure to get this again the next time I'm there.
Pisa Lisa
Hours: Thu – Sun 4pm – 9pm; Fri – Sat 11:30am- 10pm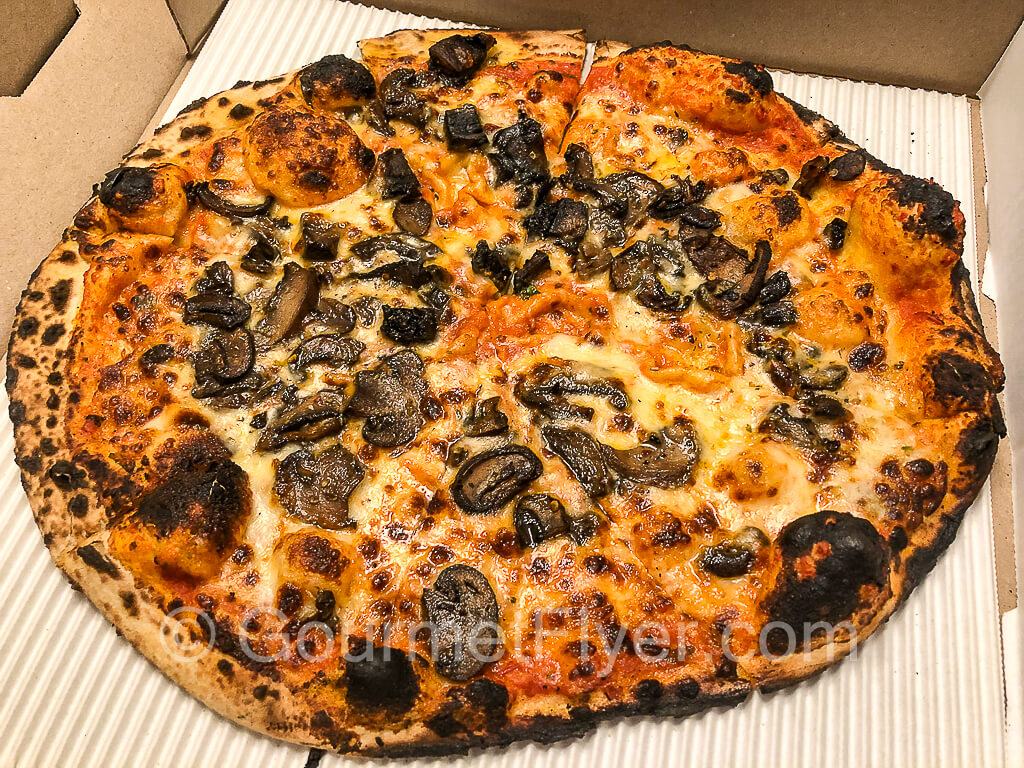 Pisa Lisa is a creation of celebrity chef Lisa Dahl and is well known for their wood-fired pizzas. The pizza crust is thin and airy. The edges are slightly burnt and crispy. The pizzas are fresh from the oven and fills the air around your table with that distinct wood-fired aroma.
For red sauce pizzas, I love their margherita and primo portobello. For white sauce, try the funghi decadente. For apps or sides, I highly recommend their homemade meatballs which are some of the best that I've had. The meatballs are soft and flavorful; their signature Marinara sauce is so good that you will soak up every drop of it with your pizza crust.
They have two locations – West Sedona and Village of Oak Creek. Seating is first come first served only. Reservations are not accepted. Online ordering for takeout is available.
Mesa Grill
Hours: Daily 7:30am – 9pm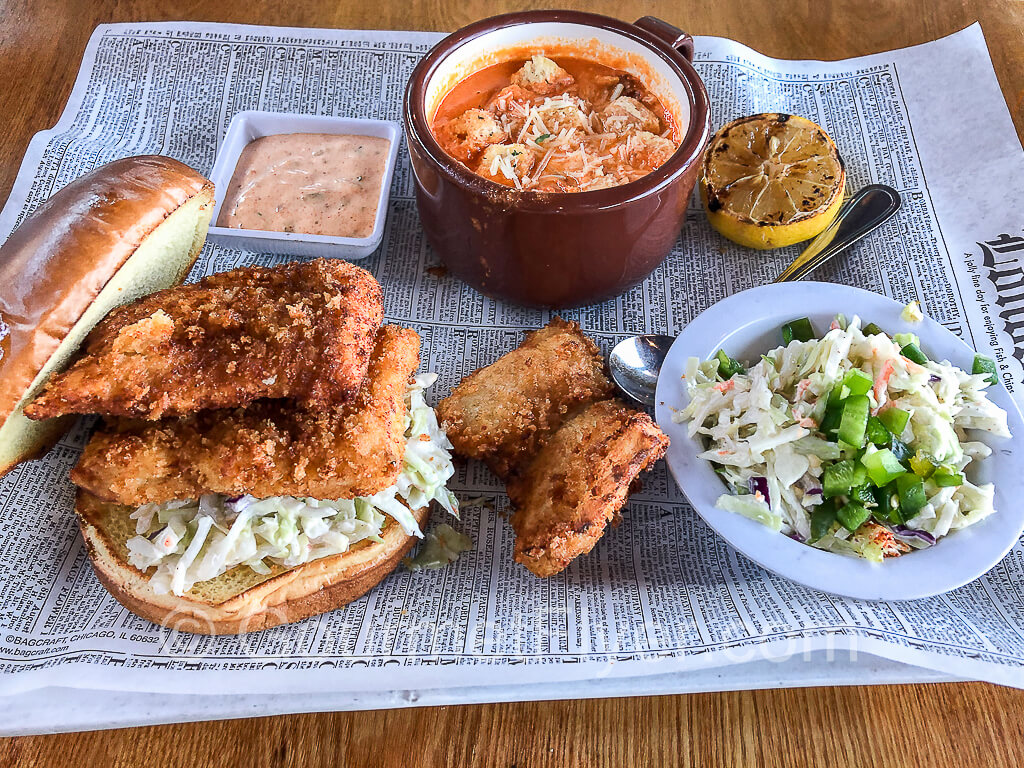 Mesa Grill is located just adjacent to Sedona Airport and offers a spectacular view of the airport's runway and its surrounding red rock formations. It is a perfect place to grab a delicious meal before or after your Airport Mesa hike. But be sure to go there with a hearty appetite as their portions are huge.
My wife ordered the Mesa Fish-Wich which came with several pieces of parmesan crust red snapper that were fried to perfection. It came with a jalapeño slaw and a choice or soup or fries.
I had the foot-long chili cheese dog which was made with an all-beef hot dog sitting atop a subtle serving of chili, topped with melted cheese, and garnished with crispy onion straws. A generous serving of fries accompanied the dish.
Mesa Grill is also known for their St. Louis pork ribs and Carne Asada. Their "Smashed Burger" made with prime Angus beef is another excellent choice. This restaurant is almost always busy, and especially during peak seasons. Reservations are highly recommended.
The Vault Uptown
Hours: Mon – Thu 11:30am – 9pm; Fri – Sun 11am – 9pm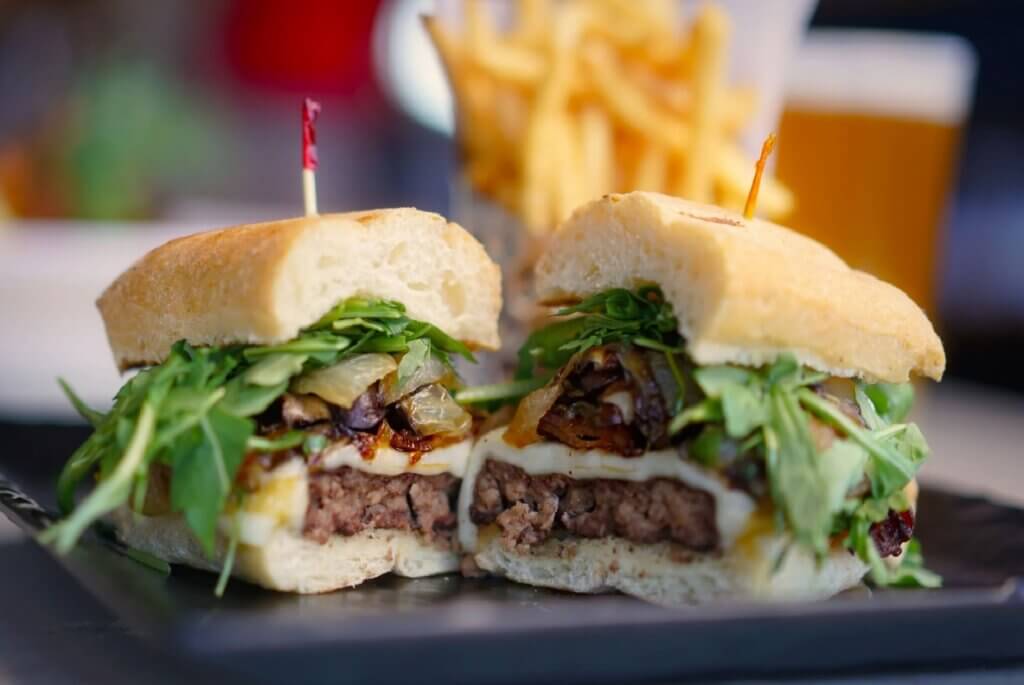 Both the indoors and patio seating of The Vault Uptown offers unapparelled views of the majestic red rocks as well as a vibrant yet cozy atmosphere.
Their signature lunch favorite among both locals and tourists alike is the mushroom burger. Top quality ground beef topped with bacon, mushrooms, cheese, arugula, and onions is sandwiched in a bolillo bun and served with fries.
For apps, I love their Buffalo wings and their famous "trash can nachos". My favorite dinner entrée is their baby back ribs in a tangy and mildly spicy barbecue sauce. Steak lovers will enjoy their prime filet mignon or bone-in rib eye. For seafood, I highly recommend getting the pistachio crusted seabass.
Reservations are highly recommended. Online ordering for takeout is available.
The Hudson
Hours: Daily 11:30am – 9pm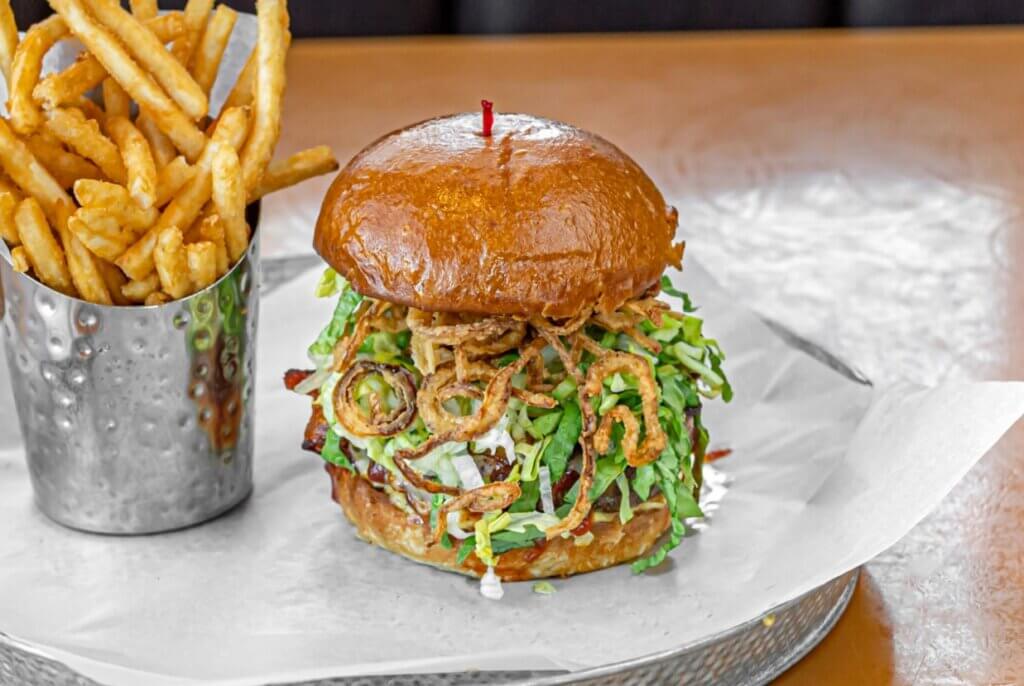 The Hudson offers spectacular red rock views from both their outdoor patio seating as well as the floor-to-ceiling windows in their dining room. The design of the restaurant is contemporary with a touch of industrial trendiness. The atmosphere is casual but chic, and it has very cool vibes.
They serve American fares with a trendy twist in flavors and creative presentations. One of their most popular items loved by both locals and tourists alike is the bison burger. The ground bison patty is accompanied by a stack of shredded lettuce, crispy onion strings, jalapeño bacon, barbeque sauce, and garlic aioli. This is one messy burger that promises to be both delicious and hearty.
Locals also love their bruschetta as well as the famous corn chowder with fire roasted peppers created by chef/owner Jeff Storcz. House specialties include a variety of seafood dishes, pasta, as well as my most favorite comfort food – the chicken pot pie. A selection of prime steaks is also available.
Oak Creek Brewery and Grill
Hours: Mon 11:30am – 3pm; Tue-Sun 11:30am – Close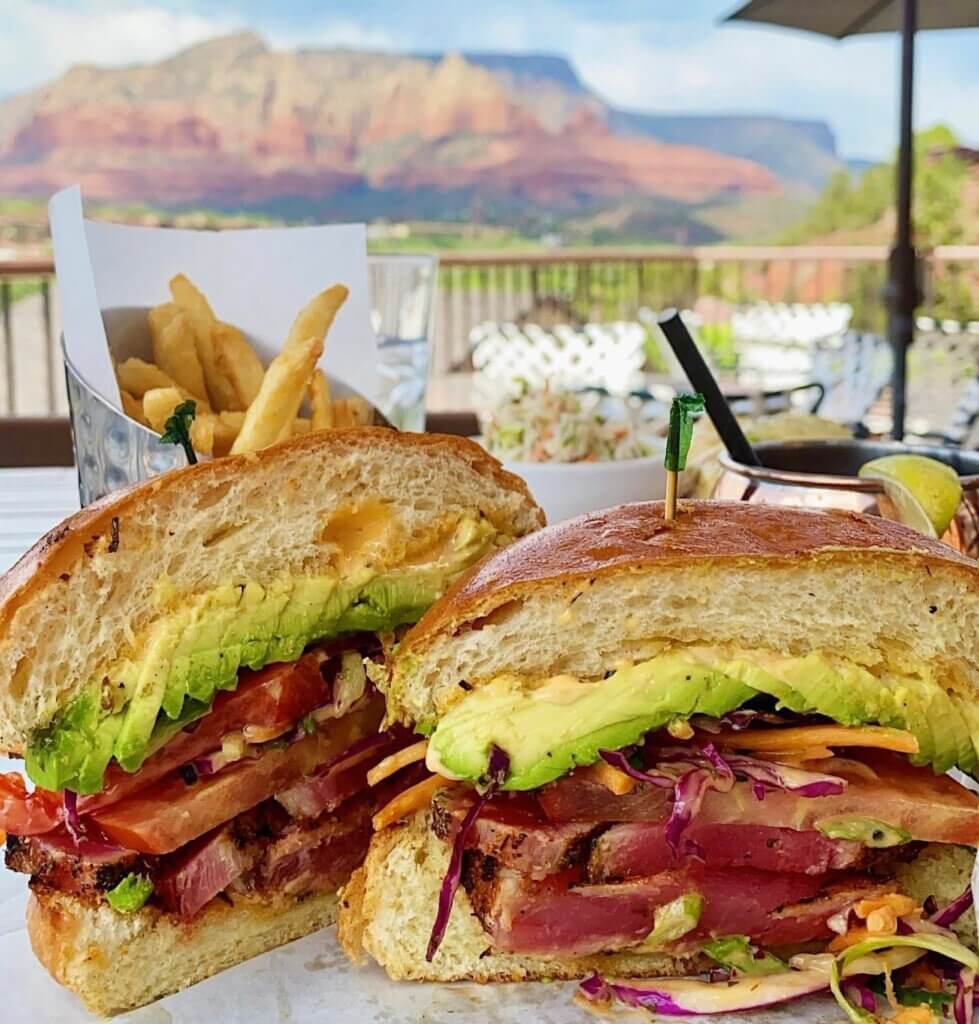 Located inside the popular Tlaquepaque Village, Oak Creek Brewery and Grill offers a wide selection of craft beers and a full bar in a vibrant and casual atmosphere. While most bars in Sedona that I've been to offer mediocre "bar food", Oak Creek cooks up some of the best cuisines that you can taste in the red rock city.
For apps, my personal favorite is their signature Oak Creek hot wings which, to me, has the right level of heat that gives my palate a strong kick, but it is not overwhelming. One of the local favorites is the Baja burger which is loaded with pepper jack cheese, avocado, chipotle sauce, cabbage, and cilantro.
The last time I was there I ordered the Red Rock Rack of Ribs which were so tender that the meat fell off the bone with the touch of a fork. The barbeque sauce was tangy, savory, and not too sweet. The portion was huge – I ordered a half rack and it was the perfect size for me.
Shorebird
Hours: Mon – Fri 10am – 9:30pm; Sat – Sun 8:30am – 9:30pm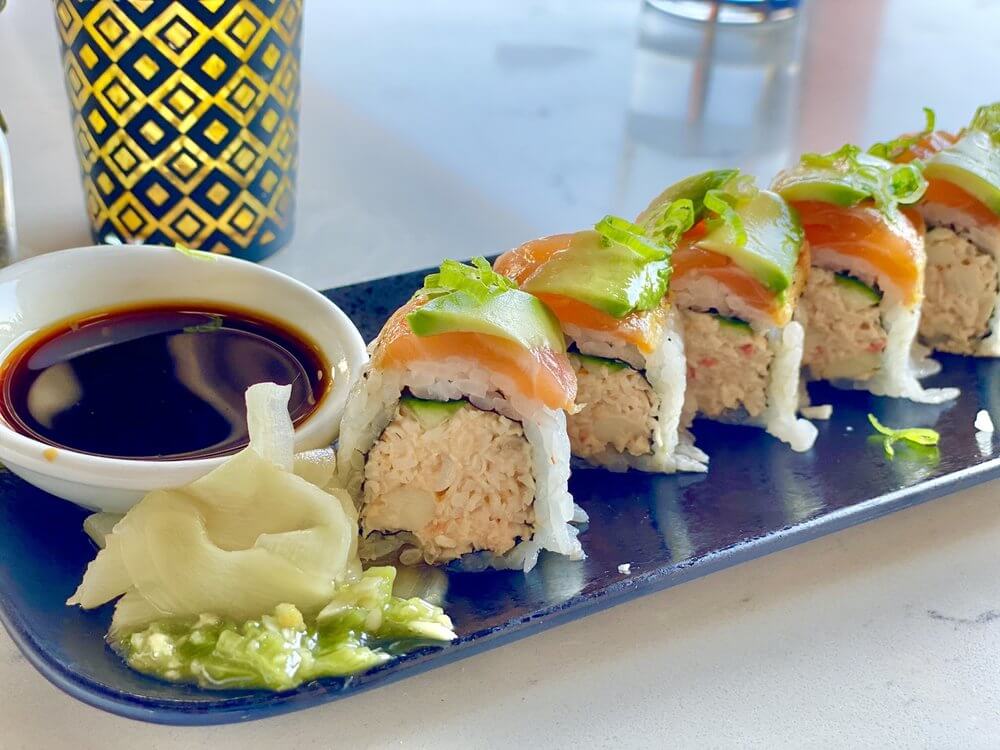 Shorebird enters into my radar because it is one of the very few (if there are even more than a couple) American restaurants in Sedona that serve good quality sushi – for a change of scenery and a change of taste. You can eat only that many burgers, ribs, steaks, pastas, pizzas, etc. You see what I mean?
One of their signatures is the Catalina Roll, made with blue crab, cucumbers, yellowtail, and avocado. For nigiri sushi, get the seared ahi tuna or yellowtail with ponzu sauce. Their sesame seared tuna tataki sashimi is another good choice.
For traditional American cuisines, the braised Angus short rib is one of their best-known house specialties. Meat lovers will enjoy their wood-fired filet mignon or rib eye steaks.
Javelina Cantina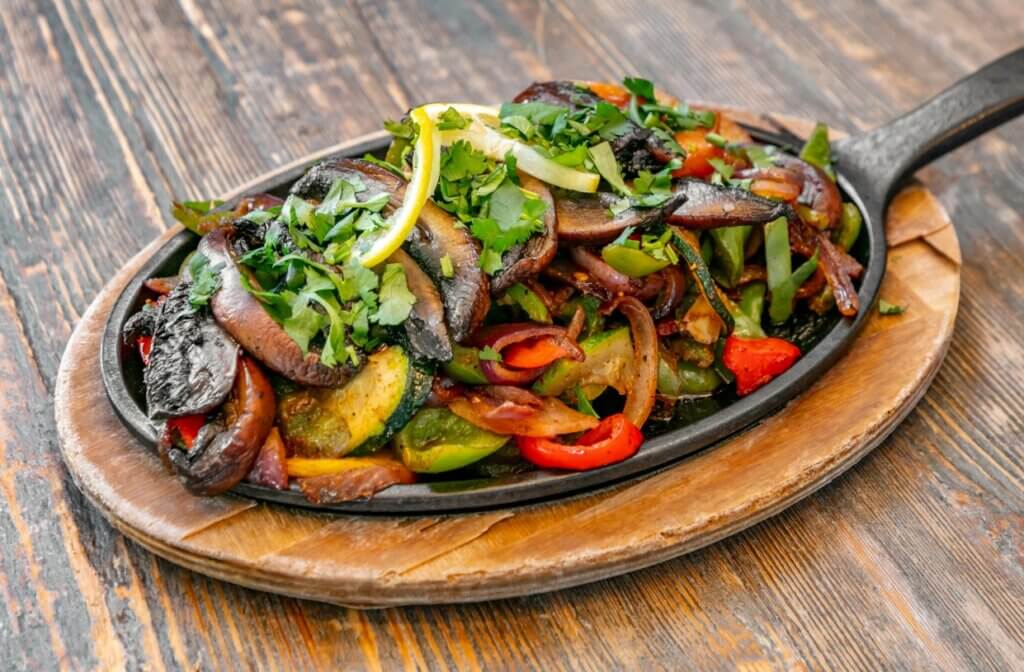 This is one of the best Mexican restaurants in Sedona well known for their classic tacos, enchiladas, and tostadas. Can't decide what to get? Grab a combo plate where you can mix and match the above with different meats and proteins.
Local foodies love their fajitas! The Southwestern style steak fajita sizzling with sliced beef tenderloin, onions, green peppers, and tomatoes is a sure crowd pleaser. Chicken, fish, shrimp, as well as a vegetarian option are also available. If you can't make up your mind, get the mixed fajita with a choice of any two of the above.
For apps, their fire roasted Mexican street corn is not to be missed. For drinks, a Margarita flight of either tropical or Southwestern flavors is the way to go.
Romantic Dinner in Sedona
Mariposa Latin Inspired Grill
Hours: Sun – Thu 11:30am – 9pm; Thu – Sat 11:30am – 10pm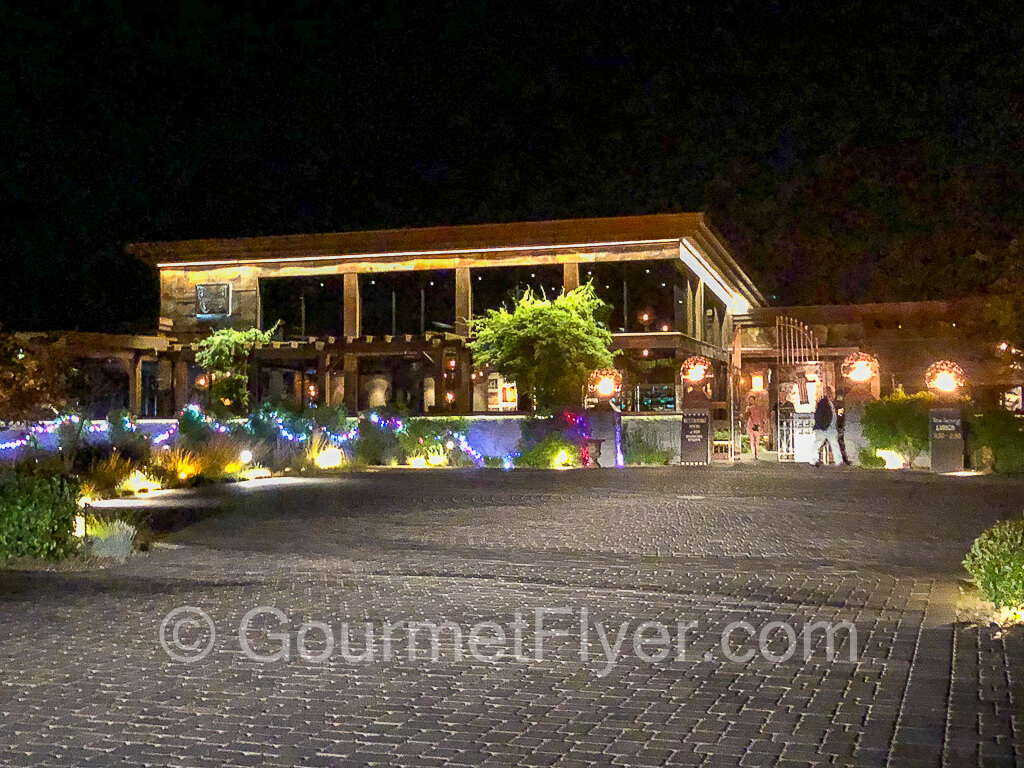 Mariposa is probably the most iconic restaurant in Sedona. This is also the signature restaurant of celebrity chef Lisa Dahl. During peak seasons and especially on weekends, reservations need to be made weeks in advance. The moment you pull into the parking lot, you'll see the stunning architecture of the restaurant as well as the breathtaking views that it offers. My wife and I were there early for our reservation, but we enjoyed our time taking pictures outside the restaurant and exploring its patio area.
Mariposa is a Latin inspired grill that offers bold flavors with a Southwestern twist. One of their most popular house specials is the Cubano skirt steak, which is chargrilled to a perfect medium rare, sliced, and topped with house made chimichurri. The dish is complemented with a serving of roasted potatoes that are slightly crusted on the outside but soft, moist, and fluffy inside.
They also have daily specials that are not on the menu and you server will let you know what they are. The night we were there, the tiger prawn and salmon was the special of the day and it was very good. I know some of you might be skeptical about having seafood in the desert, but believe me, this dish was good, and the seafood tasted fresh.
If you have time for just one fine dining experience, then without a doubt, this is it! Just remember to make your reservations early to avoid disappointment.
Dahl and DiLuca Ristorante Italiano
Hours: Sun – Thu 5pm – 8:45pm; Fri – Sat: 5pm – 9:45pm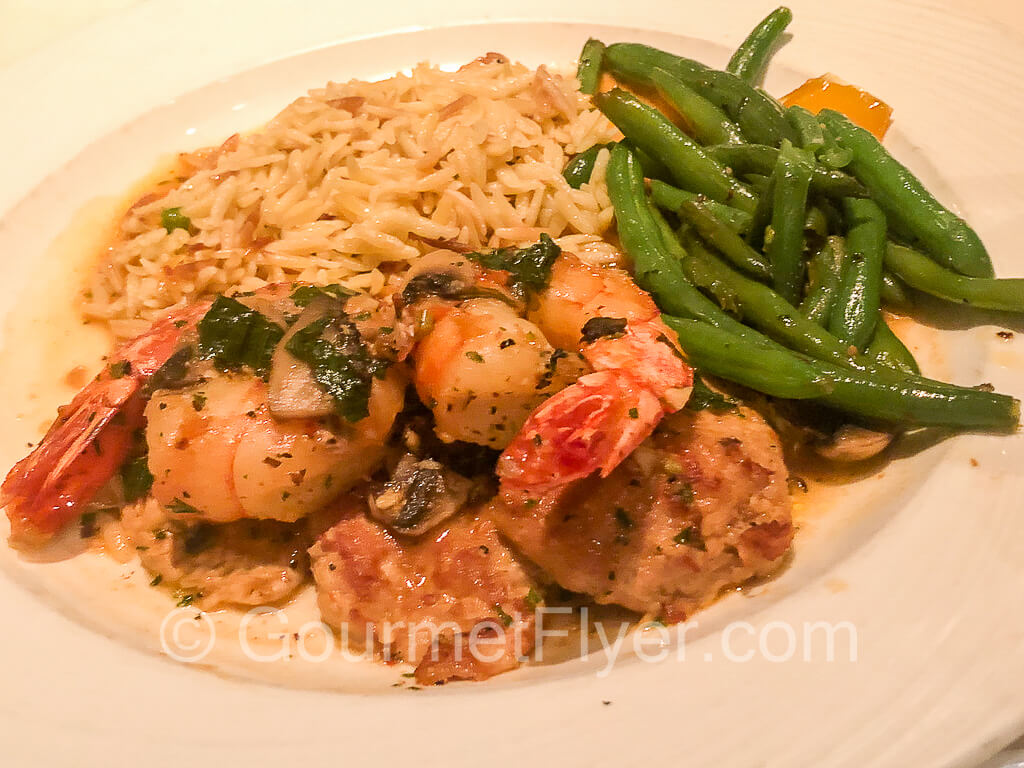 Dahl and DiLuca is another creation by Sedona's celebrity chef Lisa Dahl and this restaurant is focused on Italian fine dining. It is a white-tablecloth type of fine dining establishment and dress code is strictly enforced. The décor of the ristorante is cozy and elegant, with a sophisticated yet unpretentious atmosphere.
For apps, absolutely get the calamari served with lemon capers aioli and their signature Marinara sauce. It tasted like the same Marinara sauce that they serve their meatballs with in Pisa Lisa, which is delightfully delicious.
For main course, my wife loves their Vitello Botticelli which is a scallopini of veal sauteed with mushrooms in a Marsala wine sauce and accompanied by succulent prawns and orzo pilaf. I had a grilled halibut complemented by a pair of jumbo prawns served atop a bed of orzo pilaf. Both dishes were almost heavenly, and service was close to impeccable.
They are opened for dinner only and reservations are required. Maximum party size is six. Takeout is available on a limited basis only.
Rene at Tlaquepaque
Hours: Daily 5pm – 9pm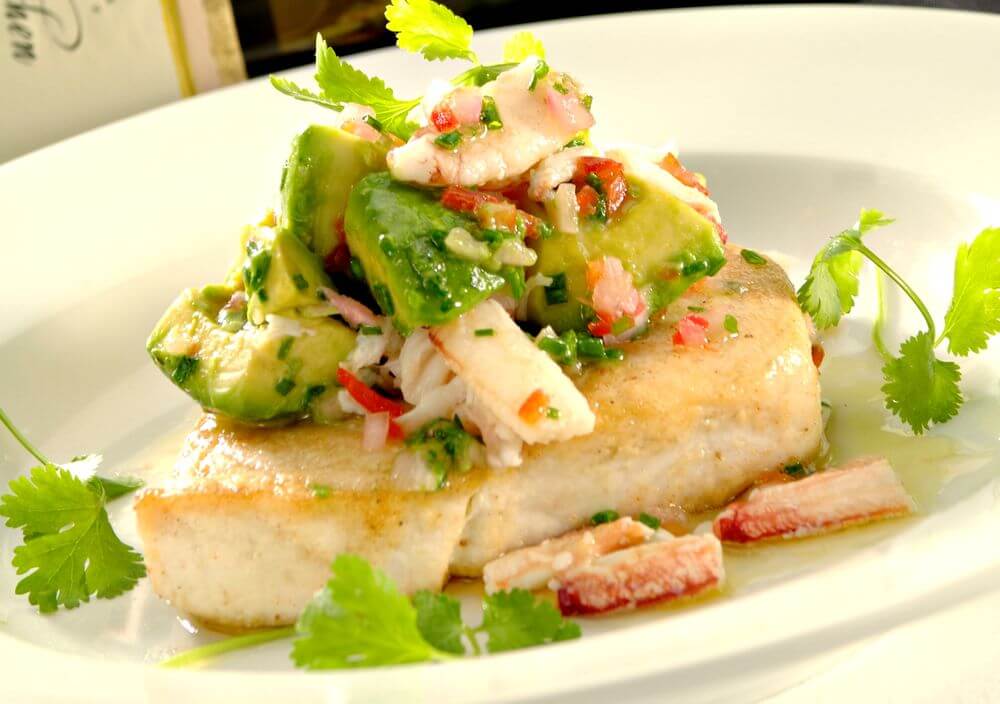 Rene, located in the iconic Tlaquepaque Village, is a charming and romantic French bistro in Sedona serving continental cuisine with a Southwestern twist. They offer both indoor and patio seating, all with white tablecloth and an elegant setting. This is a perfect date night spot.
For apps, my wife always get their classic French delicacy of escargots served with garlic parsley butter. I also recommend the blue crab stuffed peppers.
Their famous house special is the 32-ounce prime bone-in Tomahawk steak for two carved tableside. For a lighter appetite, get the filet mignon. Vegetarians will absolutely love their mushroom strudel baked in vegan pastry and served with farm-fresh vegetables. For seafood, my top choice is their panko-crusted seabass.
They are open for dinner only and reservations are highly recommended. Takeout is not available as of this writing.
Elote Café
Hours: Tue – Sat 5pm until close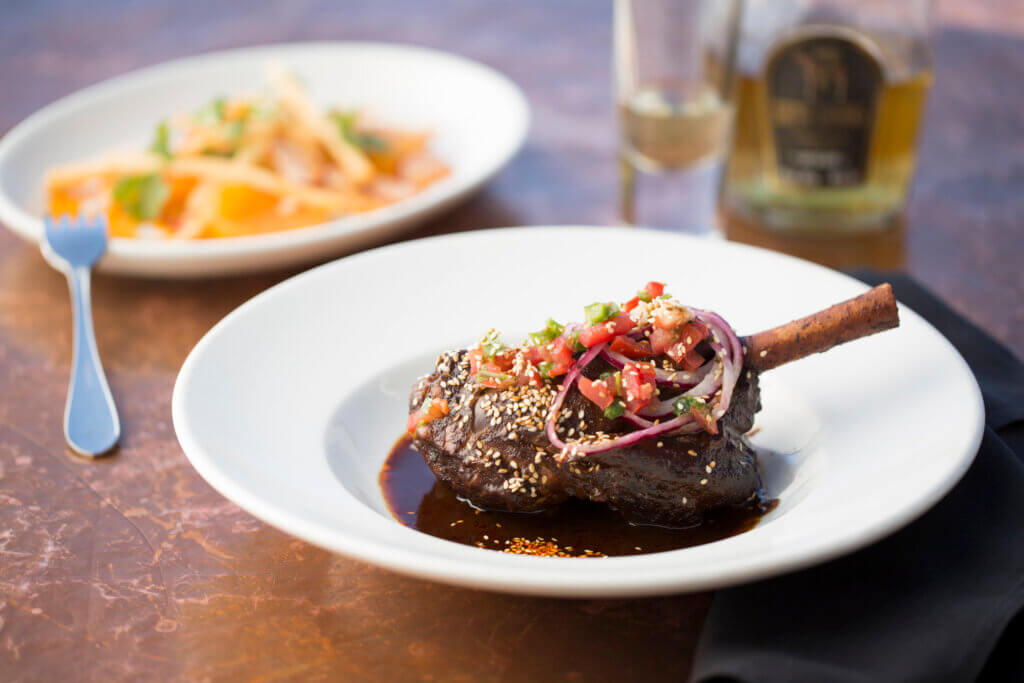 Elote Café serves delicate Mexican cuisines with a Southwestern twist and bold flavors. The restaurant integrates local farm fresh, sustainable, and organic produce into its recipes and delivers delicious meals with healthy ingredients. The interior of the place is mostly wood-themed with a colorful background that exudes a touch of casual elegance. It offers a refined dining atmosphere without any sense of stuffiness. There is also patio seating with spectacular red rock views.
For starters, the fire roasted corn with spicy mayo and lime is not to be missed. For main course, locals rave about their lamb adobo, a braised lamb shank drenched with robust chili sauce. The meat is flavorful and fall-off-the-bone tender. Their brisket enchilada served with a rich and bold tomato chipotle sauce is another well loved favorite. Last but not least, don't forget to ty their carne asada garnished with guajillo chili sauce and a sprinkle of blue cheese.
Elote Café is open for dinner only and reservations are required. They are often fully booked one to two months in advance so book your table early. Walk-ins are generally not accepted but they do offer takeout options.
Cress on Oak Creek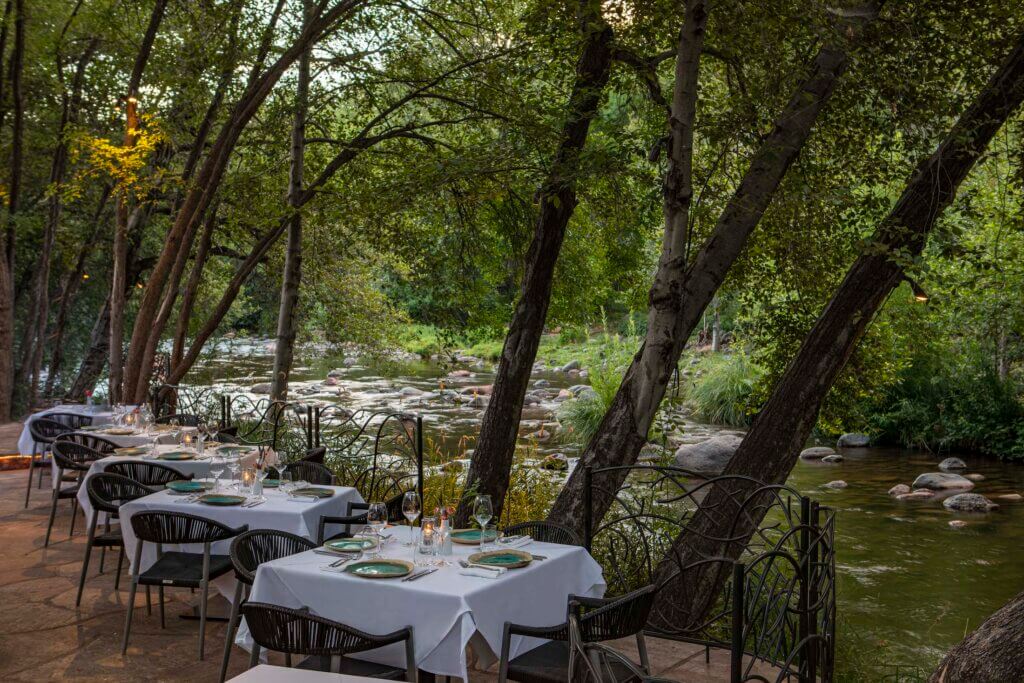 Located in the idyllic and luxurious resort L'Auberge de Sedona, this restaurant is almost a dream come true for those seeking the ultimate romantic hideaway from the hustle and bustle of the main highways. Nestled in a blend of sycamore trees, creeks, and the backdrop of magical red rocks, L'Auberge offers the perfectly serene and peaceful setting for an intimate dinner for two. Romance is in the air!
They serve mostly cuisines from the southern regions of France, Italy, and Spain but with an American twist. Exquisite fine dining does come with a hefty price tag here. A sophisticated 5-course chef's tasting menu costs $145 per person as of this writing, with an additional charge of $75 for wine pairing. An a la carte menu is also available and cost-wise, it is about the same, running $100 – 200 per person, but you do have a lot more options to choose from than the preset tasting menu.
Reservations are required, and in peak season, you need to book weeks in advance.