Among all the river and canal cruises that I have taken, this canal cruise tour in Copenhagen certainly shines with a different flavor. It has a unique and magical charm that probably comes from the old fisherman's village feel of Nyhavn as well as many of the 17th century monuments along the way.
It doesn't have the stunning architecture of a Chicago River cruise or the glamour of a tour along La Seine in Paris. But it certainly gives me a nostalgic feeling of old Europe crisscrossed with a touch of modernization.
The tour starts at the picturesque Nyhavn and is about one hour long. I'll give you a few tips here. The boat has no bathroom facilities so use the restroom steps away from the dock before you board if you need to. It could be windy and cool even in the summer months so bring a light jacket with you even in summer. Most of the boats do not have a top so if you think it might rain, bring a poncho (umbrellas won't work because it could be very windy.)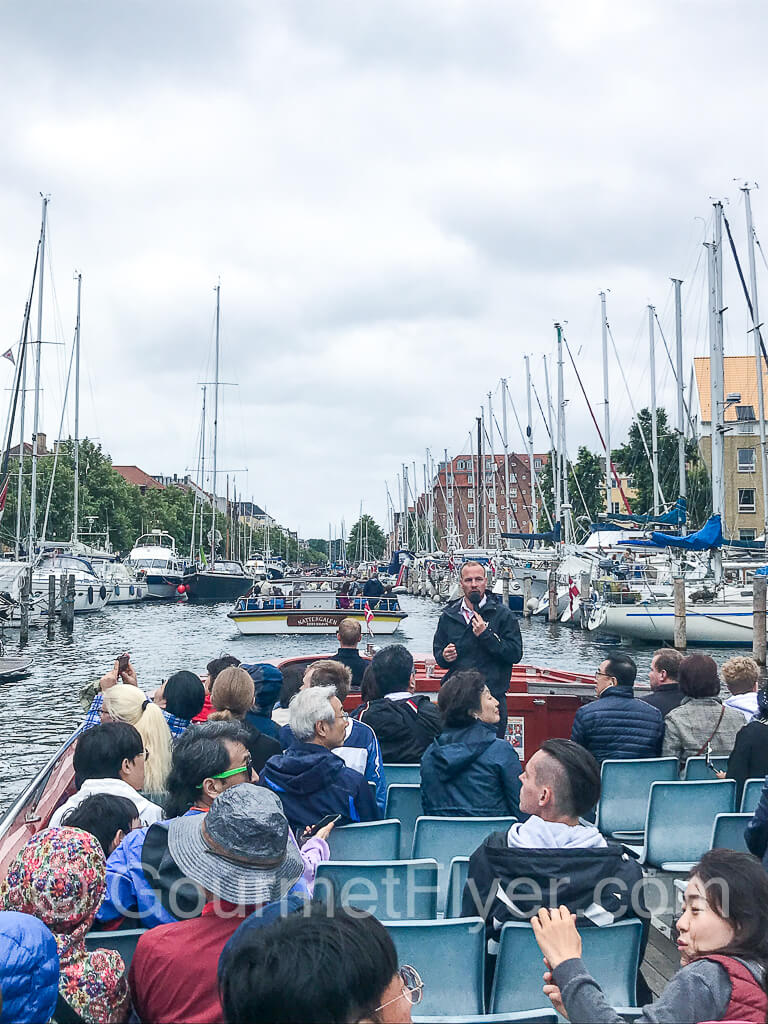 The tour begins and ends with a spectacular view of the quaint colorful houses along the canal. There are two different cruises, one is with a live tour guide and the other one gives you earphones to listen to recordings in multiple languages. I will highly recommend that you take the one with the guide.
My wife and I are having a great time with our guide. His energy and enthusiasm greatly enhance the experience of our tour. He is also very knowledgeable. His narratives are full of historical information, and he tells it in his own humorous and sometimes hilarious ways. For example, he explains to us that Denmark lost most of its wars because its soldiers' salaries were paid in beers!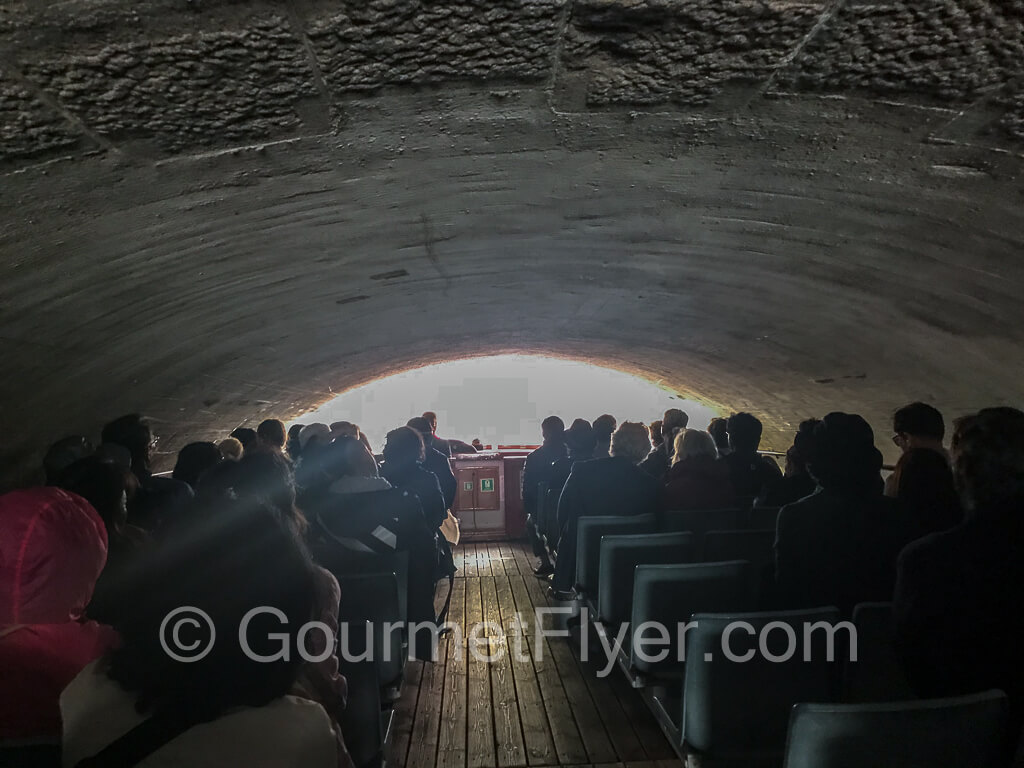 Our guide also reminds us repeatedly that most of the bridges that we will be passing under were built centuries ago and are very low and close to the water. That means we must remain seated every time we pass under a bridge, or we'll lose our heads (seriously!) Take a look at the picture above to get an idea how low the bridges are.
Along the way we pass by the Old Stock Exchange, the Opera, and the Black Diamond. One of the major highlights is the Christiansborg Palace from where kings and queens have ruled the country for centuries. We also get to see the famous Little Mermaid, but since we are on the canal, we can only see her back.
Another interesting neighborhood that we pass by is the vibrant Christianshavn, well known for its colorful houseboats, trendy cafes, and a hip and alternative lifestyle. Another highlight of the tour is that we get to see many areas of the city from the waters and enjoy a perspective of the landscapes that we will not be able to observe on land.
An hour flies by so quickly and we are back to the pier in Nyhavn in seemingly no time. My wife and I both agree that this Copenhagen Canal Cruise Tour will stay in our books as one of the most memorable and romantic ever. I highly recommend this cruise as one of the best things to do in Copenhagen. I hope you will enjoy the same magical romance that we experienced should you decide to join this tour. Happy traveling!